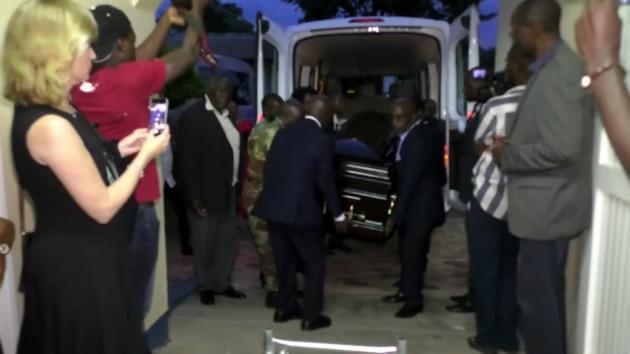 Morgan Tsvangirai's body arrives back in Zimbabwe
Zimbabwe's fallen opposition stalwart's body arrived back in Zimbabwe on Saturday (February 17) for the first time since he passed away in South Africa on Wednesday (February 14).
Morgan Tsvangirai had a long battle with cancer.
The body arrived at the Robert Gabriel Mugabe Airport in Harare at the cargo wing warehouse where supporters and family members, including Tsvangirai's mother, widow, brothers and extended family members anxiously awaited his arrival.
Thousands sang and danced in praise of their fallen leader outside the airport's cargo warehouse as family members hassled with the logistics of getting their loved one's body out of the airport.
The body was then taken to the One Commando Military Barracks in Harare amid cheers from supporters who had gathered along the road as the convoy sped off.
Tsvangirai's body will lie in state for the night. Family members and friends had a small service at the military barrack's chapel.
On Sunday (February 18) the family will have a church service at Malbereign Methodist Church in Harare, after which they will hold a street procession through Harare to the Movement for Democratic Change's (MDC) headquarters and finally to Tsvangirai's home.
Tsvangirai will receive a state funeral, but will not be buried at the National Heroes' Acre, largely reserved for ruling Patriotic Front guerrillas killed during the independence war.