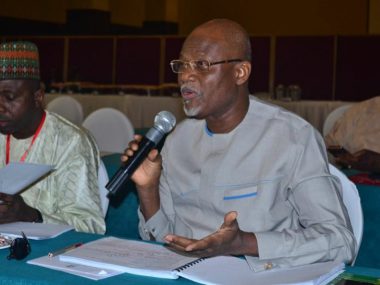 A member of the Akida faction in Kaduna State, Senator Suleiman Hunkuyi has described his own suspension by the Kaduna APC as an exercise in futility. He said he remains a party man, committed to its growth.
The Kaduna North senator also denied rumours that he and his supporters are considering leaving the party.
The APC in Kaduna has been divided into at least three factions.
The Kaduna APC is loyal to Governor El-Rufai, the Akida group has Senators Hunkuyi and Shehu Sani as members, and the Restoration group boasts of media entrepreneur Tijani Ramalan as a member.