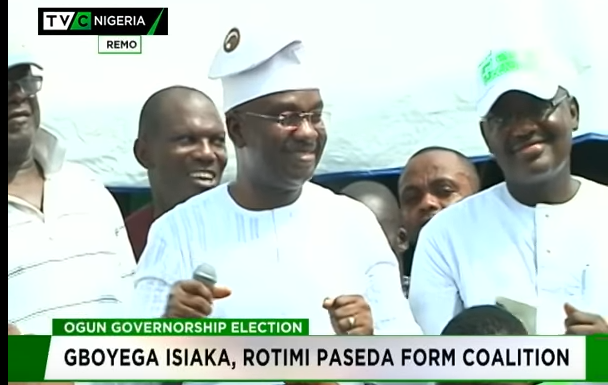 The two major Gubernatorial aspirants in the 2015 General election in Ogun State, Gboyega Nasir Isiaka of the Peoples Democratic Party and Rotimi Paseda of the Unity Party of Nigeria appeared to have formed alliance ahead of the 2019 general election.
This was made known during the flag off of the Believe Movement in Remo zone of the state, where the two political heavyweights came out openly to declare their vision for Ogun State which is good governance and better Ogun State.
Speaking about the Believe Movement, Gboyega Isiaka said Ogun state deserves the best and genuine politicians with interest of the masses at heart have realised that they need to enlighten residents on the need to participate fully in politics and support good candidates, irrespective of their financial standing or political affiliation.