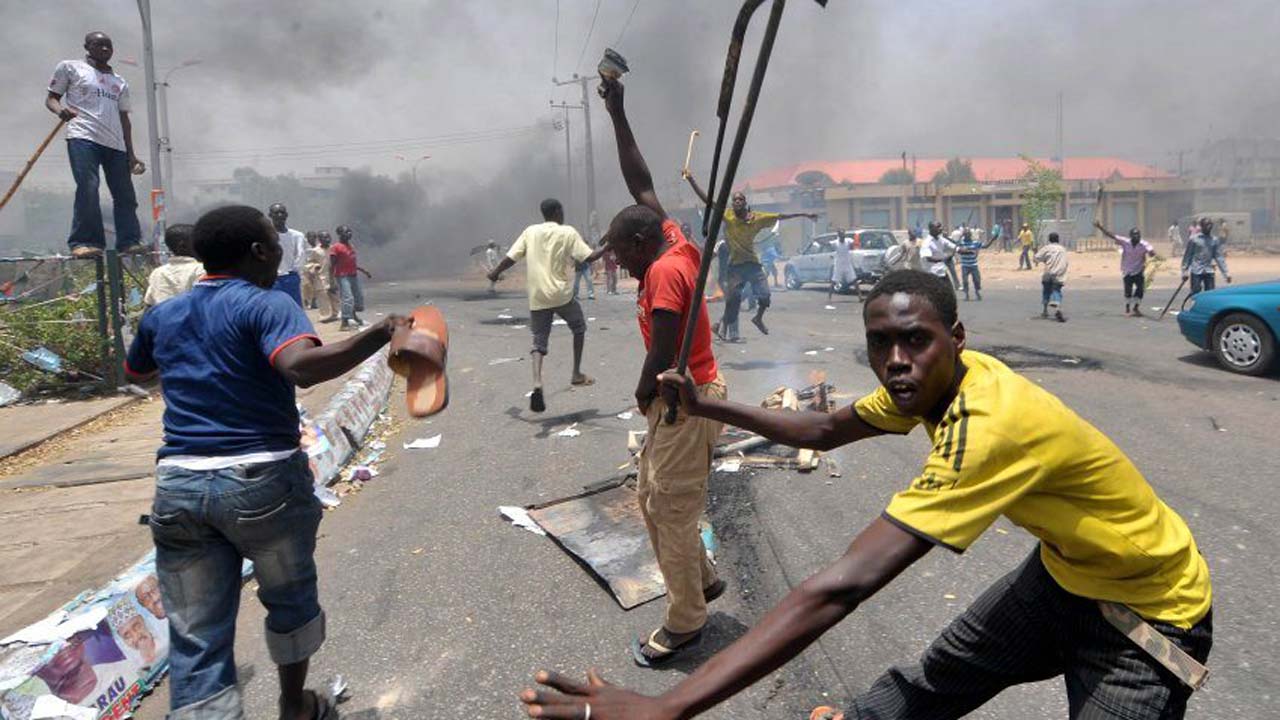 Two factions of the Oodua People Congress in Oyo clashed in a bitter rivalry 

Thursday

, leaving one dead. 
The ethnic 
group, over the years, has been led by the newly installed Aare Ona Kananfo  Gani Adams who promised to ensure peace in Yorubaland.
The 

Thursday

 clash was between Rotimi Olumo, who is believed to be sympathetic to Gani Adams, controls a faction of the group in the state and Sina Akinpelu, who commands the New Era OPC. 
The Akinpelu faction said problem began when a member refused to recognise Olumo at an occasion, but the rival group rejected that claim.
 "What Sina Akinpelu is saying is mere propaganda. OPC members are law-abiding people who would not be involved in anything that would soil their image," said Olumo. According to him, Akinpelu has been expelled from the OPC, and the crisis was between two rogue groups from Foko and Oke Ado in Ibadan.
He promised that OPC in Oyo State would continue to assist in sustaining the peaceful environment in the state, and would not fold its arms and allow some hoodlums to disturb the peace that has been reigning in the state for about seven years now. The police have arrested four of the New Era OPC.
Sina believed that was partiality because the supremacy war has been on-going, and each time it snowballs into violence the police appear to be in favour of the other.