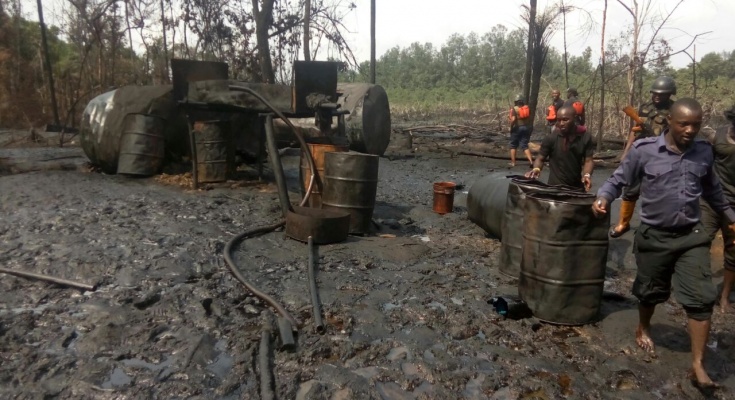 The Joint Task Force code-named "Operation Delta Safe" has destroyed over five hundred tanks used for storing illegal refined petroleum products. Speaking on the exercise tagged "Operation Clearance", the Maritime Component Commander of "Operation Delta Safe" says the JTF is adopting an environmentally – friendly approach to
destroying illegal refineries.
This it is doing with heavy duty equipment such as swamp buggies.