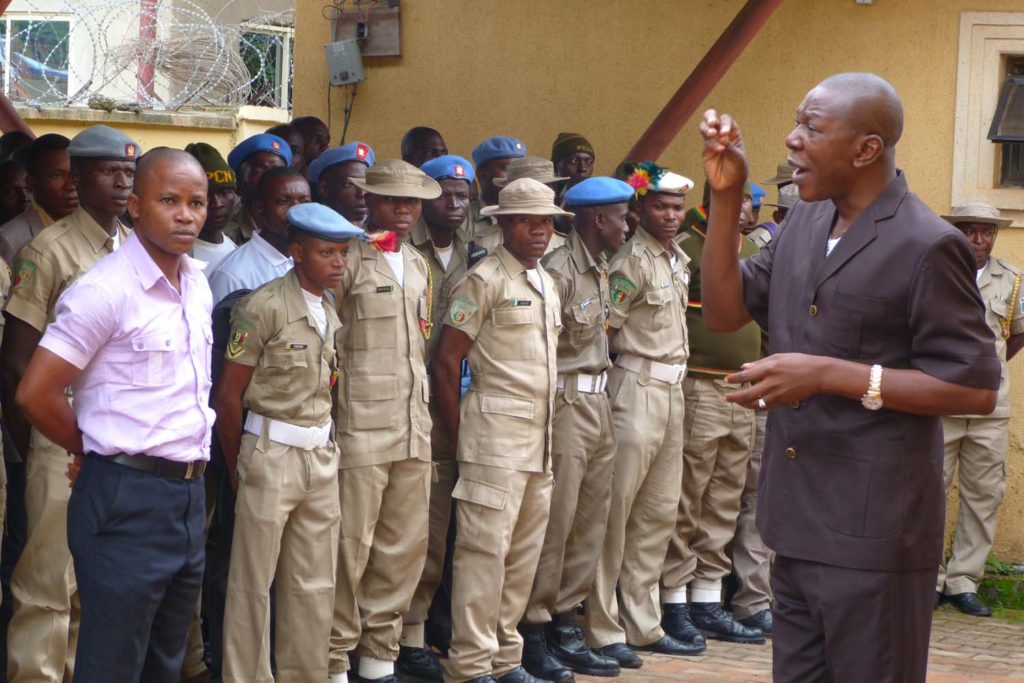 The National Commandant, Peace Corps of Nigeria, Dickson Akoh has debunked the recent media reports that President Muhammadu Buhari has rejected to sign the Nigeria Peace Corps Establisnment Bill submitted to him officially in December 2017.
The Peace Corps National Commandant made the revelation at a peace building and conflict resolution workshop for North Central Youth Leaders in Jos the Plateau State capital.
Speaking to Journalist shortly after the event, the NPC boss stated that neither him nor the state house of assembly has officially received any letter from the presidency confirming the bill rejection.
Akoh reiterated that President Buhari few weeks ago officially sent a letter confirming his rejection of 3 bills submitted to him in January and his reason for the action but yet to do so on the Peace Corps Establisnment Bill.