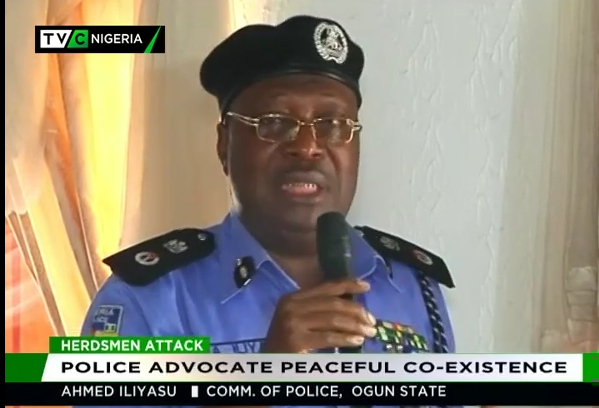 The leadership of the Police Community Relations and Police authorities in Ogun state have started meeting with stakeholders on how to maintain mutual relationship and peaceful coexistence among them and prevent the spread of killings from other parts of the country to the state.
The Chairman of PCRC in Ogun State, Ibraheem Olaniyan made this known in Abeokuta during a stakeholder meeting with the leadership of the Police in the state.
He faulted the rumour of killings along Lagos Abeokuta axis claiming that Ogun State remains one of the Peaceful states in Nigeria.
On his part, the Commissioner of Police, Ogun State Command, Ahmed Iliyasu highlighted some of the programmes set for implementation in the new year and assured residents of the state that their safety is paramount in the day to day operations of his men.