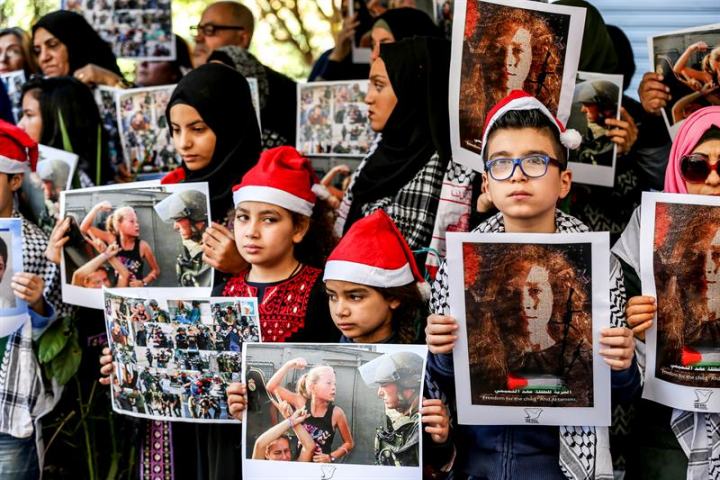 Protesters seek release of detained Palestinian teen Tamini
Dozens of protesters gathered in a march against the detention of Palestinian teenage Ahed Tamimi on Saturday outside Hasharon Prison, where she is being held.
The protesters, mostly Jewish Israelis and a few Israeli Arabs, said they were also calling for the freedom of all political prisoners in the protest.
Israel has held Tamimi since arresting her three days after she was filmed punching and kicking a soldier at the entrance to her home in the occupied West Bank in December.
The charge sheet against Tamimi included counts of aggravated assault against a soldier, who the army said was bruised on his brow by her punch and obstructing a soldier in the performance of his duty.