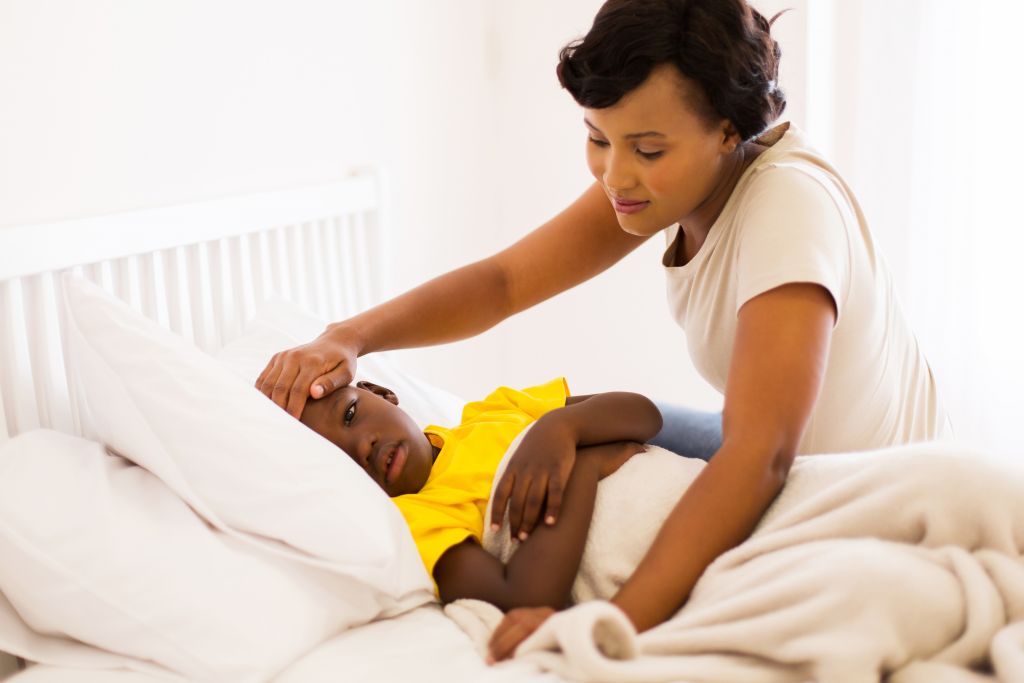 Boosting your child's immunity and keeping germs at bay doesn't have to be a major headache with simple steps like these. For parents, nothing could be more worrying than a child who's constantly fighting a cold, nursing a cough or coping with a recurrent flu.
These illnesses can sideline them from school and other things that make childhood fun, like play dates and parties. And though every parent is doing his/her best, the nagging questions crop up: Am I doing enough? Can I do more? Am I a bad parent?
Your child's health isn't just down to good genetics or introducing expensive supplements. It also starts at home. Building your child's resistance to germs can be a simple daily affair that can start during the school holidays and continue throughout the school year.
Here are five reasons why your child may be falling sick and strategies that can help boost your child's resistance to germs. They will help you enjoy peace of mind and also save money and time on trips to the doctor.
YOU DON'T PLAY TOGETHER ENOUGH 
Engaging in family activities is a good way to bond, but going out shouldn't only involve trips to the mall or your favourite eateries.
It's never too late to start a new family tradition, so you could use the last few days before the school year kicks off to introduce quality family outdoor time.
Activities like cycling, going for a walk at a nearby park, or just enjoying a picnic expose children to fresh air and exercise. This helps improve natural levels of Vitamin D, which can strengthen the body's immune system
YOU HAVEN'T UNLEASHED THE POWER OF PROBIOTICS
It never hurts to increase your child's intake of probiotics. Why?
Because a healthy gut leads to a stronger immune system, higher levels of good gut flora, and a stronger defence against stomach upsets and other infections.
Beyond introducing it as a daily supplement, dairy products like milk, yogurt and even probiotic drinks can be easily incorporated into daily meals, making it a fun, low-maintenance way to improve your child's health.
YOUR CHILD ISN'T GETTING ADEQUATE ZZZs
"I wish my kids could spend even more time on their mobile devices," said no parent ever.
Beyond establishing a proper sleep routine, your child also needs quality sleep every night. One of the keys to this is establishing a daily cut-off time for your children's use of electronic devices to ensure they don't go to bed over stimulated.
Look into creating a relaxed, cozy environment with night lights and black-out curtains. Adopting an old-school, but time-tested approach – telling them a bedtime story – can help calm a child down and put him in the mood to snooze.
VITAL VITAMINS ARE MISSING
Don't force your child to eat their greens; it's a battle you'll never win. For this, a little creativity (and trickery) is key.
Disguise vegetables by adding greens into breakfast smoothies – sweeten the drink with some fruit and they'll be none the wiser. You could also shape vegetables like their favourite snacks (anyone for carrot fries?).
Reward good behavior with vitamin-rich foods they naturally enjoy like apples, raspberries and blueberries made into frozen fruit popsicles or homemade jam.
Don't overlook the good fats found in avocado and eggs, or cooking with high-quality extra virgin olive oil, or having a fish dish weekly – all these are steps that will help maintain a strong immune system.
YOU DON'T PRACTISE GOOD HYGIENE 
Your kid will imitate you, so watch your actions, especially when it comes to personal hygiene. One of the most underrated ways to prevent back-to-school bugs is simply helping them keep clean.
A good habit to show (and teach) is to get your kids to wash their hands before meals, and after returning from school or the playground.
To keep this routine fun, try singing together with them a special song as they wash their hands to ensure they do a thorough job.
An anti-bacterial body soap or hand soap can serve as extra insurance to protect your children from germs.