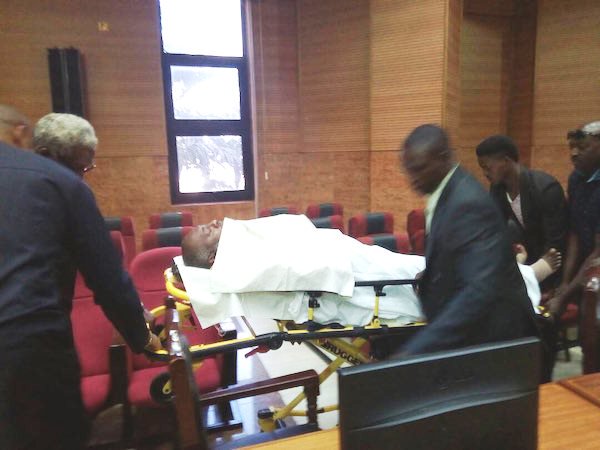 Reps beg AGF to allow Metuh seek medical leave abroad
The house of representatives has raised concern about the deteriorating health condition of Olisa Metuh, urging the Attorney General of the federation to grant the former PDP Spokesperson leave to seek medical vacation abroad.
A motion moved by house member, Chris Azubogu, revealed that further denying Metuh permission to receive appropriate medical attention overseas could cost him his life or result in permanent paralysis.
They also noted that the same court had granted other persons on similar charges leave to travel abroad for medical care.
In its resolution in Abuja, the House urged the Attorney General of the Federation and Minister of Justice, Abubakar Malami, to apply to delay Metuh's court appearances until he had taken care of his health.
The House explained that this was not to stop Metuh's trial or ask that the court should free him, but that the AGF should ensure that he was alive first and be able to face trial for his alleged offence.
Metuh is currently on bail, but he was brought on a stretcher to appear before an Abuja Federal High Court on Monday after the trial judge ordered his physical appearance.
A member from Anambra State, Mr. Chris Azubougu, had drawn the attention of the House to Metuh's "pathetic health situation" when he raised a motion of urgent public importance on the floor.