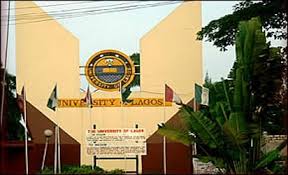 Non-teaching staff of all federal universities in Nigeria have vowed to continue with their two month strike, following government's inability to meet their demands.
Correspondent Sharon Ijasan who was at the University of Lagos to monitor the compliance level, reports that leaders of the Senior Staff Association of Nigerian Universities,SSANU, the Non Academic staff Union of Educational and Associated Institutions, NASU, and the National Association of Academic Technologist NATT have been moving around the University of Lagos campus to ensure their members stay away from work.
The Joint Action Committee sent national officers to monitor the strike all through the week.
The Labour leaders threatened that the university convocation scheduled to hold later in February would not take place if the federal government does not yield to their demands.
The vice chancellor is urging government to yield to the demands of the striking workers.
The non academic unions started an indefinite strike in December, when they accused the federal government of favouring the Academic Staff Union of Universities, ASUU in the sharing of the N23b released to universities as earned allowance.
ASUU got 75 percent of the money and the three non-teaching unions were given the rest.