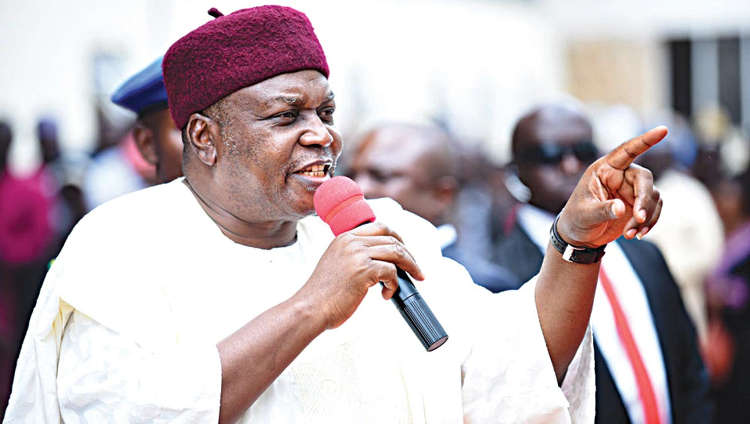 Governor Darius Ishaku of Taraba State is warning of attacks he says militia are planning on some communities in the state within ten days.
Ishaku told visiting members of the National Working Committee of the Peoples Democratic Party that he's sad peace still eludes the state.
He said the state governments' survival in Nigeria lies on restructuring where the system empowers state governments to have reasonable control of the security apparatus in their domains.
Speaking to the PDP delegation led by its National chairman, Hon. Uche Secondus in Jalingo, Ishaku urged security agents to be more proactive in ending Fulani herdsmen attacks.
Ishaku said he got a report of fresh herdsmen plan to attack, stressing that relevant authorities ought to work with the government to protect innocent Nigerians.
He reemphasised his commitment to ending crises between herdsmen and farmers in the state through the anti-open grazing law.
He assured that ranches will be established for the benefit of all genuine herdsmen.
The PDP chairman condemned in strong terms, the security situation in the country.
According to him, the prevailing state of insecurity is an indictment on the APC administration.
Secondus commended Gov. Ishaku for fulfilling his electoral promises despite security challenges in the state.
Last year, Ishaku raised a similar alarm of planned attack on Lau Local Government.
The attack eventually took place and claimed no fewer than 68 lives. Tarabans are hopeful that security agents would take drastic action to prevent a fresh attack from happening.