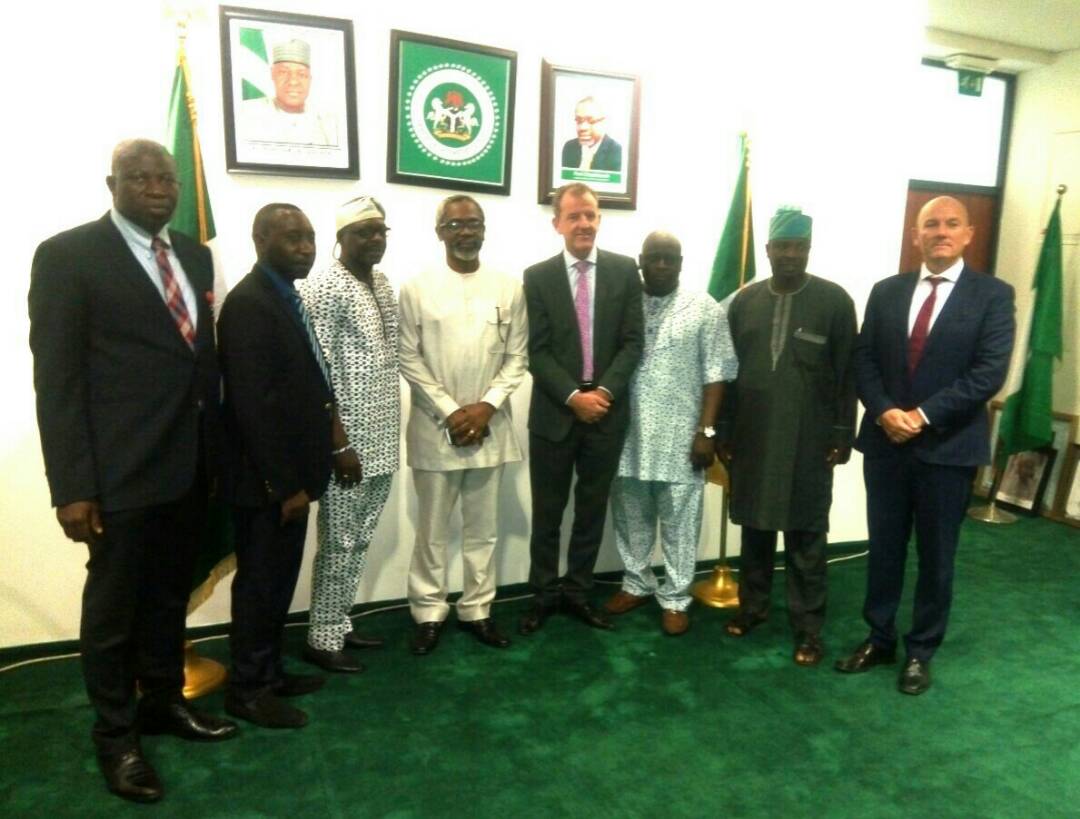 The CEO of TVC Communications, Andrew Hanlon, has led a team of management staff on a visit to several government establishments in Abuja to stimulate business and foster goodwill for the TVC brand.
At these meetings, the team which also comprised of the Director of Commercial, Ronan Redmond, and the Head of News Operations, Babajide-Kolade Otitoju, laid emphasis on efforts to expand the
operations of the company which will see a new radio station come on stream in Abuja.
Mr Hanlon, first led the management staff of the on a visit to the Inspector General of Police at the Force Headquarters Abuja.
He emphasized TVC's commitment to professionalism and the use of cutting-edge technology in broadcasting.
Moments later, the team was at the Nigerian Air force Headquarters where they met with the Spokesman for the service.
This paved way for a visit to the National Assembly where the team met with the Spokesman for the Senate, Aliyu Abdullahi and the Majority Leader of the House of Representatives, Femi Gbajabiamila.
Besides increasing goodwill for the company's brands, the visit has also fostered better business relations which the management holds dear to its heart.