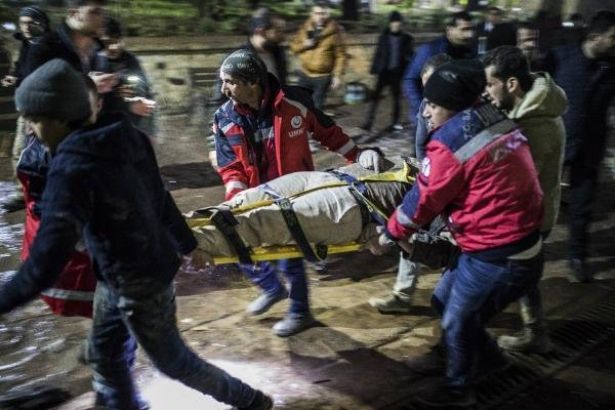 Two killed, 16 wounded in Turkish border town
At least two persons have been killed and sixteen wounded after six rockets hit a Turkish border town of Reyhanli.
Local media reported that two of the wounded were in critical condition. The rockets were believed to be fired from Syrian Kurdish YPG militia from rebel-held Afrin in Syria.
Turkish Prime Minister Binali Yildirim said since Turkey's operation against the Syrian Kurdish YPG militia began 82 rockets have hit border towns of Kilis and Reyhanli.
Turkey sees the militia as a terrorist group and an extension of the outlawed Kurdistan Workers Party.
Kurds and their supporters have protested in Paris against Turkey's military operation in Syria's Afrin region, denouncing President Tayyip Erdogan as a QUOTE "murderer".
Kurdish activist Baker Alkardo said civilians were dying in the offensive, while protester Raphaelle Brichet said she had been disappointed by the West's reaction.
Turkey launched the air and ground offensive nearly a fortnight ago to target the Syrian Kurdish YPG militia in Afrin and last week French President Emmanuel Macron cautioned that the operation should not be an excuse for invasion.
Turkey in response played down the remarks.