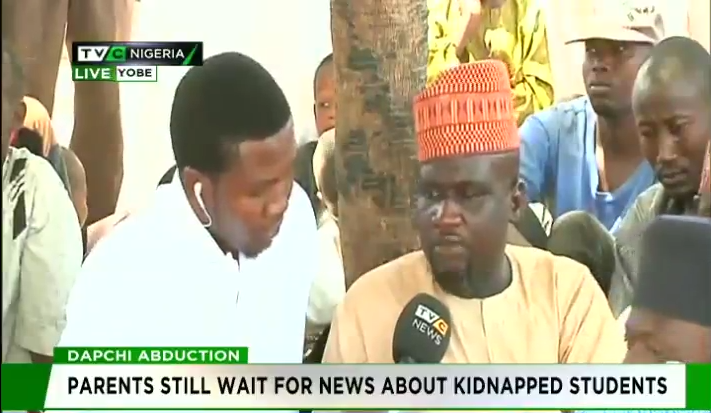 The parents of the schoolgirls abducted in Dapchi, Yobe State have told TVC News that the total number of missing girls is 107.The parents who have formed an association told TVC News' correspondent, Femi Akande who is in Dapchi that they have drawn up a list of their missing children.
Governor Ibrahim Gaidam who visited Dapchi town with top government officials had informed the parents that the efforts of security personnel to locate the whereabouts of the girls and rescue them were yet to achieve the desired results.
The Yobe state Government had earlier issued a statement telling the public that the missing students had been found, heaping profuse praise on the Nigerian army for the feat.
Abdullahi Bego, Yobe state Government's spokesman recently apologised to Nigerians for that piece of false information.
Watch the distraught parents speak with TVC News' Femi Akande below :