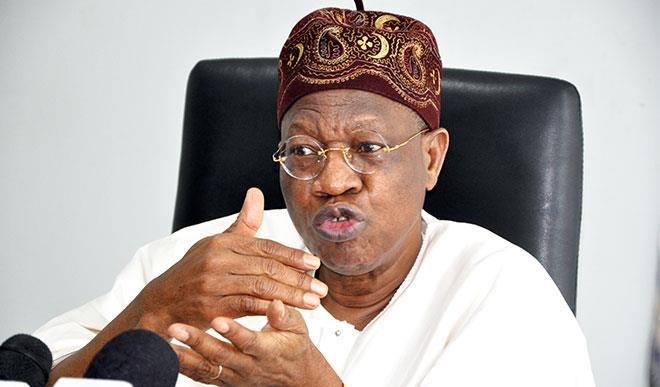 The Minister of Information says the criticisms intended to bring down the administration of President Muhammadu Buhari by those he referred to as naysayers is due to the fight against corruption.
Lai Mohammed's remarks came during a visit by the management of TVC Communications led by its CEO, Andrew Hanlon.
Hanlon led management staff of the company comprising the Director Commercial, Ronan Redmond, and the Head of News Operations, Babajide-Kolade Otitoju as well as the Abuja Bureau Chief, Tai Amodu, on the visit.
The CEO informed the Minister of the huge investment TVC Communications is making to expand its operations.
He disclosed that one of the offerings of the company is a news Radio Station coming on stream in Abuja.
The Minister used the visit to declare his emotional attachment to the TVC News Nigeria brand.
The Minister of Information urged the media to contextualize the reportage of the administration of President Buhari, taking into consideration the situation under the previous government.
The Minister also itemised what can best be described as a score card of the government.
At the end of the day, both the Minister and the management of TVC Communications led by its CEO were convinced of a better professional and business relationship.