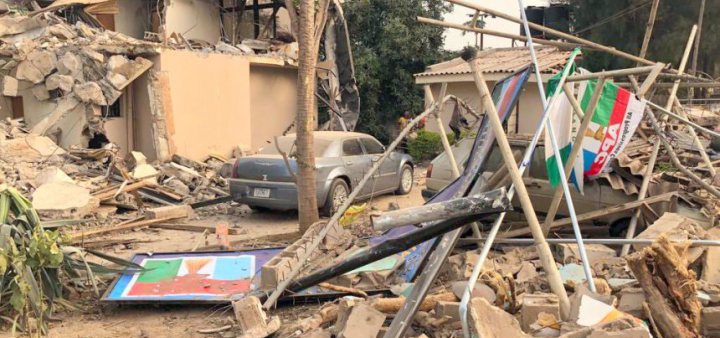 Why factional APC secretariat was demolished – Kaduna govt.
A building used by a faction of the governing All Progressives Congress in Kaduna State has been demolished by the state government.
The APC in Kaduna is split in three different factions, although the one backed by Governor
Nasir El-Rufai is recognised by the party's national leadership.
But the State government says the demolition of the secretariat was not politically motivated.
It explained that the Kaduna State Urban Planning and Development Agency was currently undertaking operations across the metropolis to clear illegal structures, tackle street hawking and restore order across Kaduna.
The government explained that it had been taking action on various land related matters, including revoking all undeveloped land titles in the state.