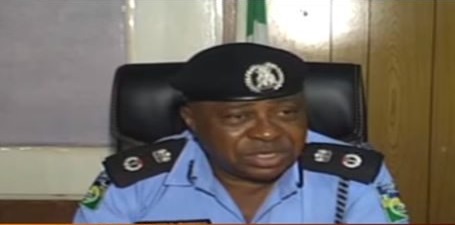 The Borno state command of the Nigerian Police have said that news making the rounds that ten women reported to be wives of policemen were released by Boko Haram on Saturday, was not true.
The International Committee of the Red Cross, ICRC, Issued a statement on Saturday that it had facilitated the release of thirteen persons who were abducted by Boko Haram, including ten Policewomen.
But the state commissioner of police, CP Damian Chukwu said that the command had not recorded such a case.
He said at a press briefing in Maiduguri that the ten women released by the group were not policewomen but that based on the command's checks, only one of them was a female inspector.
"The rest of them as a matter of fact are not policewomen and neither are they wives of policemen", the CP explained.
He wondered where such story emanated from.
The women in question appear to be those abducted last year by Boko Haram while conveying corpses along Damboa – Biu road to Chibok.
The terrorist group released a video immediately after the abduction, claiming responsibility for it.
In the video, the women were seen pleading with the government to rescue them.