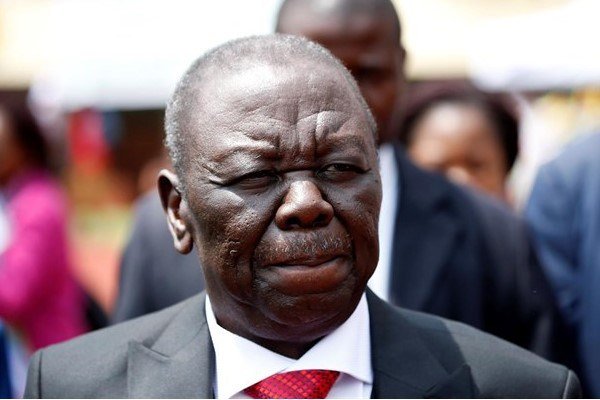 Zimbabwe's opposition leader, Morgan Tsvangirai dies @65
Zimbabwe's main opposition leader Morgan Tsvangirai has died in South Africa, a senior official in his MDC party has said.
He was reportedly died of Cancer in South Africa at the age of 65 years.
Tsvangirai, a former prime minister, had reportedly been suffering from colon cancer. "He died this evening. The family communicated this to me," MDC vice president Elias Mudzuri told Reuters.
His Political Career
Tsvangirai's career was marked by a long political struggle against former President Robert Mugabe. He had been beaten and imprisoned numerous times.
Tsvangirai, who founded the Movement for Democratic Change (MDC) party in 1999, was among the most prominent critics of Mugabe, the long-time authoritarian leader who was ousted from power in November.
"It is sad for me to announce that we have lost our icon and fighter for democracy," Elias Mudzuri, one of the vice-presidents of the MDC, said on Twitter.
 Tsvangirai's death in a South African hospital, where he was receiving treatment, was confirmed to AFP by two other senior party members.
Mugabe's ZANU-PF government detained him on numerous occasions due to his vocal criticism of the regime.
Security forces first swooped on Tsvangirai, then a feisty trade union leader, in 1989 after he bluntly warned about the rising tide of political repression in the country.
Ten years later he set up the MDC, which rose to pose the greatest challenge to Mugabe's all-powerful government.
In March 2007, police badly beat up Tsvangirai and dozens of opposition activists when they attempted to stage an anti-government rally in a township in Harare.
In the election the following year he beat Mugabe in the first round of the vote — but after violence against Tsvangirai's supporters, which he claims cost 200 lives, he was forced to pull out of the run-off.
He went on to form a unity government with the ruling ZANU-PF after disputed elections, but was widely seen as being outmanoeuvred as he served as prime minister under Mugabe.