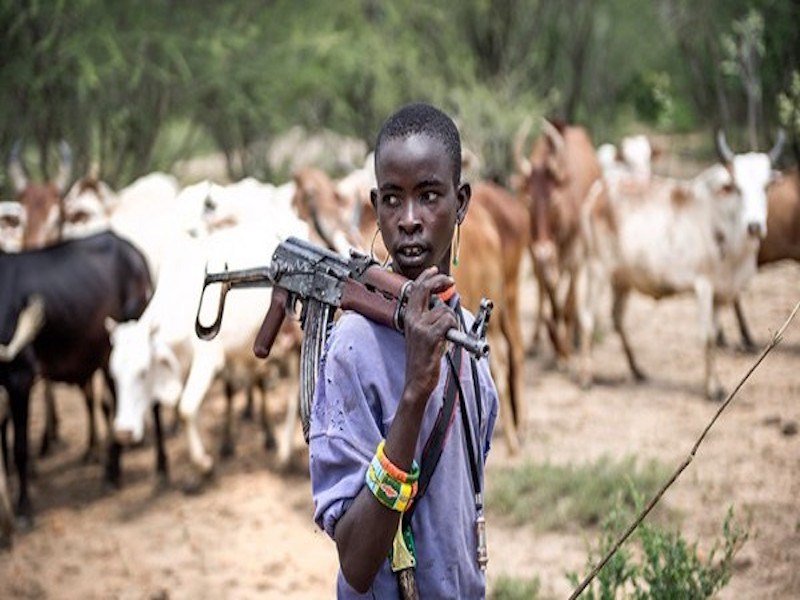 A coalition of faith-based groups and Civil Society Organizations have staged a rally in Yola to demand a stop to herdsmen/farmers clashes in Nigeria.Correspondent, Owolabi Adenusi's reports that the groups who dressed in black, initially converged on PZ round about to take off to Government House, a distance of five kilometers to present their grievances to Governor Jibirilla Bindow.
During the procession, the group urged President Muhammadu Buhari to take decisive action against the menace to avoid the collapse of Nigeria along ethnic or religious lines. But armed policemen dispersed them.
The group later reassembled at the state NUJ Secretariat, a stone's throw from the governor's residence but even before getting there, mobile policemen barricaded all roads in the area, preventing them from gaining access to the governor.
The group later accused the police of trying to suppress the truth.
They alleged that two of their members: Ajine Dele (President of CAN youth wing) and Stanley Mijah were arrested and detained by the police because of the rally.
Our camera lens caught up with an old woman wailing and lamenting the death of her husband, wondering why the police prevented her from going to the Government House to express her pains. "They killed our children and husbands, but when we try to ventilate our grievances they are here
again to mozzle us, why?" the woman said.
With this singular action, some victims of the militia attacks in the state believe the force has made up its mind to prevent their voices from being heard by the authorities.