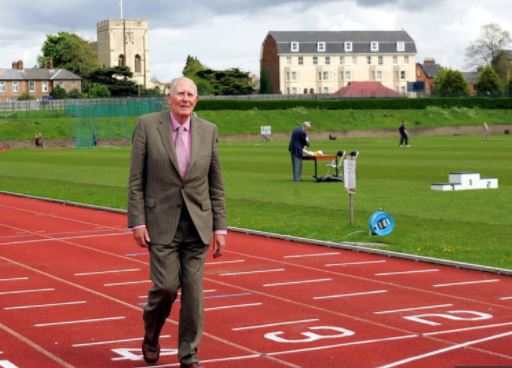 The British athlete who became the first man to break the four-minute mile, Sir Roger Bannister, has died in Oxford at the age of 88, his family have announced.
A statement released on behalf of his family said: "Sir Roger Bannister, died peacefully in Oxford on 3 March 2018, aged 88, surrounded by his family who were as loved by him, as he was loved by them.
"He banked his treasure in the hearts of his friends."
On 6 May, 1954, he became the first athlete to run a mile in under four minutes, clocking a time of three minutes and 59.4 seconds at Iffley Road sports ground in Oxford.
"It's amazing that more people have climbed Mount Everest than have broken the four-minute mile," he told The Associated Press in 2012.
A few months later, Sir Roger beat his Australian rival, John Landy, in the "Miracle Mile" or "Mile of the Century" at the Empire Games in Vancouver, British Columbia, as both men ran under four minutes.
Sir Roger retired from competitive running to pursue a long and distinguished medical career as a neurologist.
As chairman of the Sports Council between 1971 and 1974, he developed the first test for anabolic steroids.
"None of my athletics was the greatest achievement," he said. "My medical work has been my achievement and my family with 14 grandchildren. Those are real achievements."