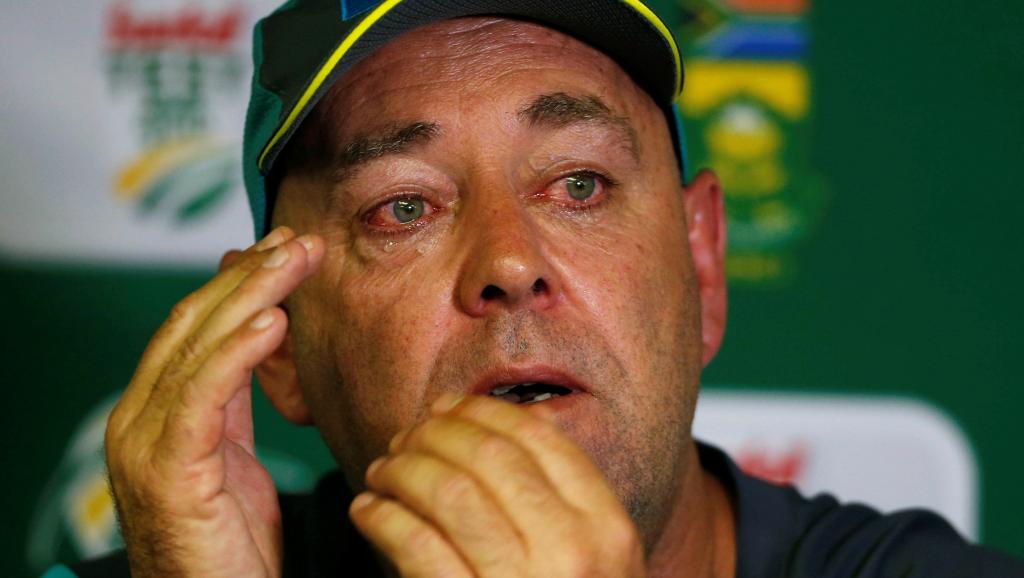 Australian cricket coach to resign after ball-tampering scandal
Australian cricket coach Darren Lehman announced on Thursday that he will quit at the end of the fourth and final test against South Africa, the latest casualty of a ball-tampering scandal that has put a negative spotlight on the team.
News of Lehman's resignation comes amid controversy following the third test in Cape Town on Sunday when television cameras caught batsman Cameron Bancroft taking a piece of sandpaper out of his pants before rubbing the ball, in contravention of the laws of the game.
The act has led many to label the Aussie team as cheats who were tampering with the ball to try to gain an unfair advantage.
As a result, Australian captain Steve Smith and vice-captain David Warner were both handed 12-month bans while Bancroft received nine months in what has been a turbulent week.
Lehman, who spoke with the media ahead of the fourth test that starts Friday, announced he would be stepping down from the team after five years in charge of the former world champions.
"After seeing media events today with Steve Smith and Cameron Bancroft the feeling is that Australian cricket needs to move forward and this is the right thing to do. I really felt for Steve as I saw him crying in front of the media and all the players are really hurting," he said.
Lehman's decision to step down as head coach has caught many by surprise. He is yet another victim of the controversial series that has marred what has been a competitive three match contest until now and all the noise has overshadowed what could well be a historic test for South Africa and a game in which they bid farewell to one of their loyal servants.
As expected, South African captain Faf du Plessis fielded more questions at the pre-match press conference about the ball-tampering scandal than about the test at the Wanderers Stadium. However, the Proteas skipper said he was sympathetic towards the beleaguered Smith and reached out to him before his unceremonious departure back to Australia.
"I did send him a text. As I said from a really deep place in my heart I feel for the guy. You don't want to see guys going through that stuff and it's going to be incredibly hard for him over the next days, so I just sent a message of support," said du Plessis.
The Proteas will field the same 11 that demolished Australia by 322 runs in Cape Town and du Plessis feels that despite what has transpired with their opponents, his charges will be going all out to rewrite the history books at a venue that has not been a happy hunting ground in the past.
"It's what competitors do, they want to go in and make sure they finish the job. I'm expressing what I'm feeling towards a human being and what he is going through, but it certainly doesn't take away from what we are trying achieve over the next five days," said du Plessis.
Reuters