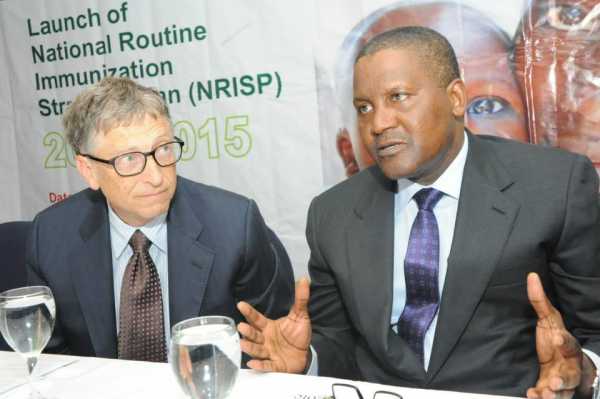 Six Northern Nigerian Governors have signed a memorandum of understanding with Bill Gates and Aliko Dangote on improving access to immunization across the region.
Sokoto State Governor Aminu Tambuwal was joined by Governors of Kano and Kaduna states at the signing ceremony held at the Sokoto Government House.
Tambuwal says all the states are committed to improving
vaccine availability, encouraging stronger community engagement and securing financing.
Also speaking, Bill Gates says all partners are committed to ensuring maximum number of children are reached, adding that the MoUs are intended to enable states achieve targeted coverage.