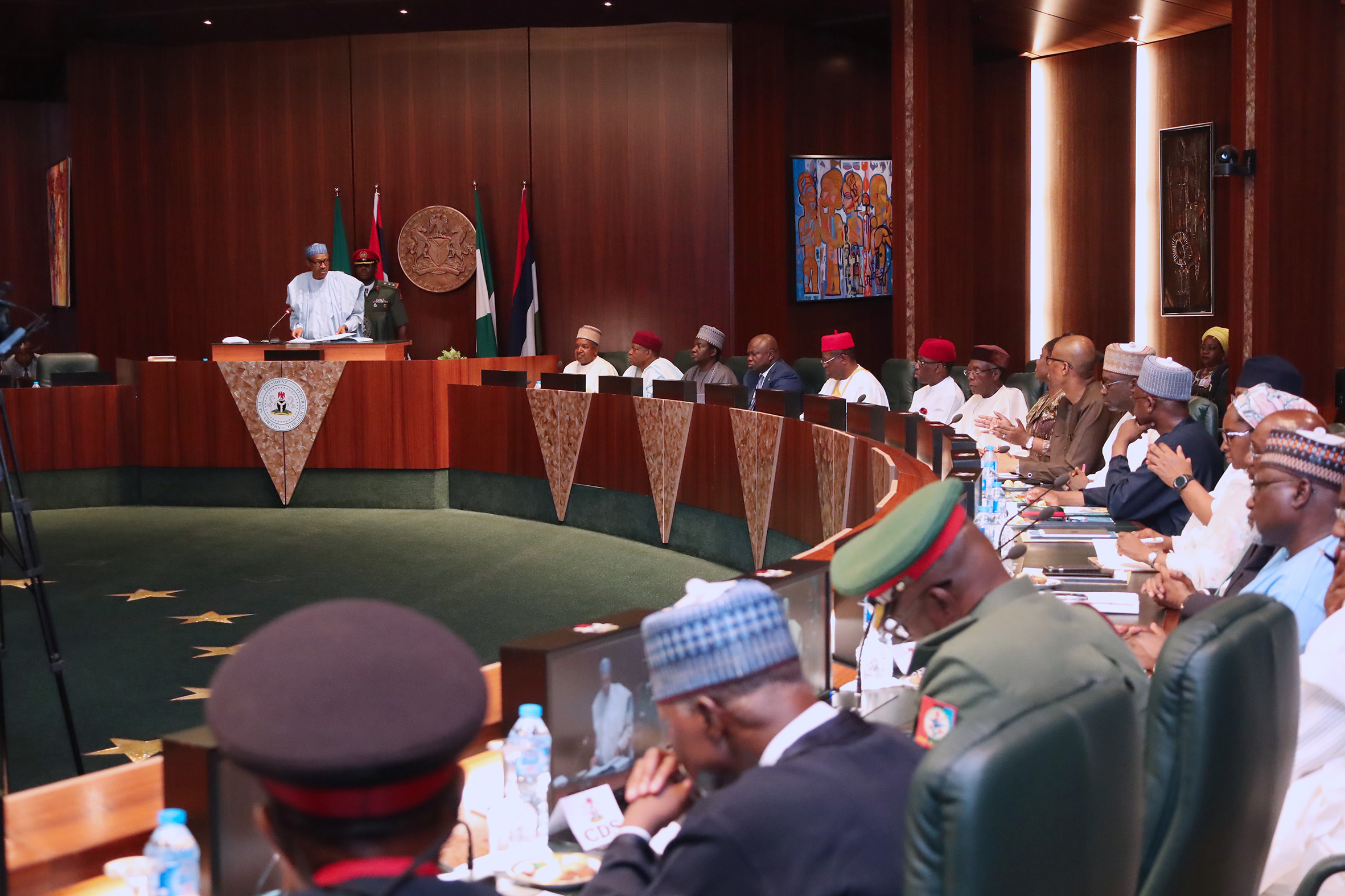 President Muhammadu Buhari has inaugurated the National Food Security Council, urging members to take into account strategies that will consider the inter-connectivity of farming, forestry, livestock sustenance and fishing, to ensure equity and sustainability. The Council that includes leaders of all key institutions that will ensure food security such as environment and climate change, territorial security, and investments.
Statehouse Correspondent Tai Amodu reports that the Council includes Governors representing the six geopolitical zones and will serve as a platform to further enhance the collaboration between the
Federal and State Governments.
President Buhari charged the new Council to be mindful of issues that will impact food production while ensuring effective management of land and water resources among competing agriculturists
It brings to mind security issues, such as insurgency and the farmer herdsmen clashes which have affected food value chain immensely, challenges which governors believe adequate investment in the agricultural sector will address.
The Military which has a seat on the Council is optimistic that its operations across the country will contain present security challenges.
The Council acknowledges that a lot of focus has been on rice production with support programmes from the Federal Government and seek more attention to be paid to other crops such as oil palm and wheat.
Much of the gains is still crippled by unabated smuggling of rice across Nigeria's borders, a situation the Council believes must be roundly addressed.
While it is a start to addressing the myriad of challenges that have militated against optimizing food security in the country, the Council appears well aware of the task ahead of it, and its success will go a long way to diversifying the economy away from oil.