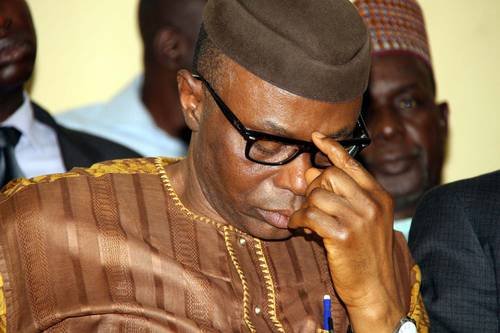 State chairmen of the Labour Party loyal to Mike Omotosho's leadership have kicked against plans by former governor of Ondo state, Olusegun Mimiko to hijack the party and force it into a coalition with other parties despite no longer being a member of the party.
Speaking at a press briefing after their meeting in Abuja on Tuesday, which had thirty two state chairmen in attendance, they also kicked against INEC's lack of clarity on the recognition of Omotosho's leadership.
The state chairmen said contrary to insinuations, the Labour Party will not be fusing into the Social Democratic Party or any other party.
They described the rumor as an attempt by some politicians to frustrate its profile as a genuine platform for workers and Nigerians to realize their political ambitions.