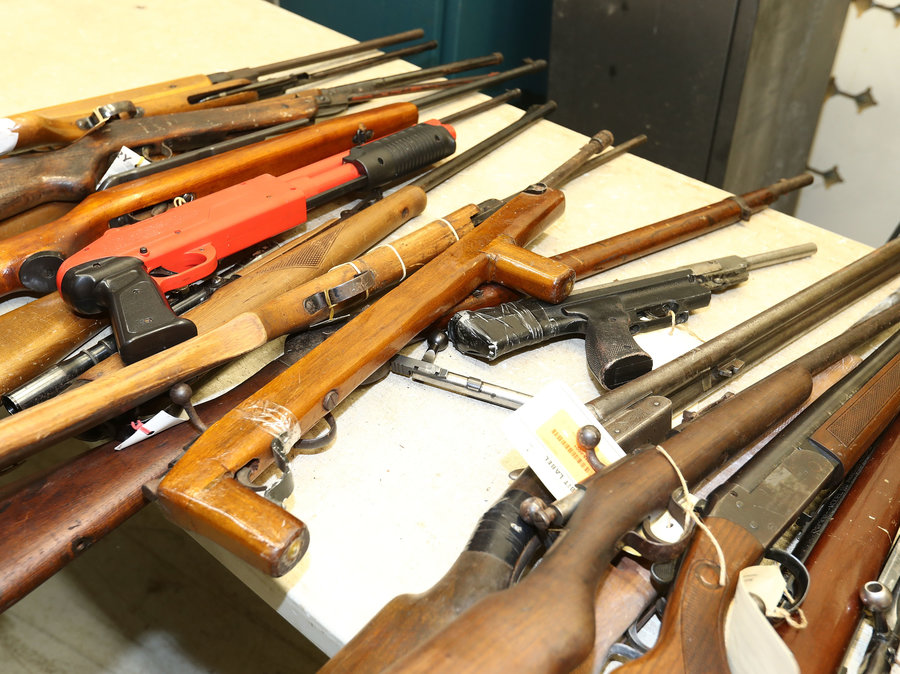 A total of 51 different kinds of guns have been voluntarily submitted to the Kwara state command of the Nigeria Police Force my members of the public.
This is in compliance with the 21-day ultimatum given by the Inspector General of Police to persons of unauthorised and prohibited fire-arms to voluntarily submit them to the public armoury.
Kwara state commissioner of police, Lawan Ado said the 21-day ultimatum has lapsed his men will begin the enforcement of mop-up and recovery of illegal and prohibited fire-arms and culprits will be arrested and prosecuted.
The police also paraded one Suleiman Ajenifuja with three human skulls in his possession.