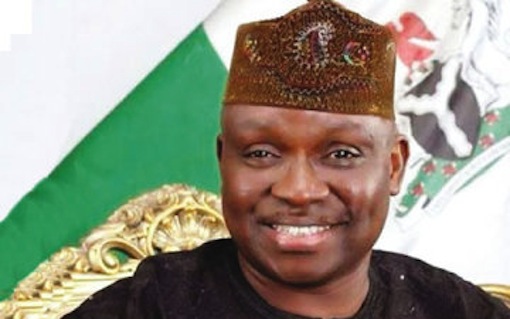 The state body of Parents, Teachers Association-PTA in Ekiti State has commended governor Ayodele Fayose for the enviable position his administration has elevated education in the country.
The association was speaking at a Town Hall Meeting at the Government House, Ado Ekiti.
TVC News Correspondent, Akin Ogunmola reports that  it is the first time, Parents, Teachers Associations in Ekiti State are coming together under one umbrella to celebrate the achievements of the state in the education sector.
Leaders of the PTA took turns to list the achievements of the Fayose administration generally and commended the Governor for restoring the lost glory of education in the state.
The occasion also featured the presentation of gifts and cash prizes to some students who have excelled in a quiz competition organised by the body.
Governor Fayose presented his deputy, Professor Kolapo Olusola to the association as a worthy successor who would ensure continuity of the achievements of his administration and particularly in the education sector.
the association requested for a bus to facilitate its activities and Fayose promised to meet the request by the end of May.