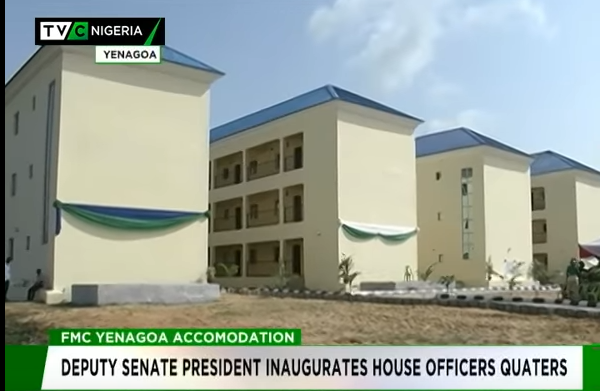 Deputy Senate president, Ike Ekweremadu has described Baylesa state Governor Seriake Dickson as the hope of a new Nigeria.
He said this while speaking to Commonwealth Parliamentarians at the inauguration of Interns and House Officers Quarters of the Federal Medical Centre Yenagoa.
Correspondent Ovieteme George reports that the inaugurated projects, made up of four rows of 2-storey buildings at the federal medical centre Yenagoa, contain 60 suites capable of accommodating hundred Doctors and Interns at the Federal Government facility.
Visiting Commonwealth Parliamentarians African Region listen with rapt attention as Nigeria's Deputy Senate President Ike Ekweremadu extols the virtues of the Bayelsa Governor.
Governor Seriake Dickson wants Nigerians to make good use of medical facilities in the state where a world class diagnostic centre was inaugurated in February by former President Olusegun Obasanjo.
With quality health services, the Bayelsa State Government hopes to stem the tide of medical tourism out of Nigeria.