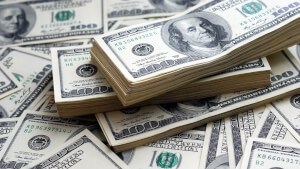 Over six hundred billion naira (647.3bn) has been shared among the three tiers of government for the month of February.
The distribution was done at an emergency Federal Accounts Allocation Committee meeting in Abuja on Wednesday, presided by Finance minister, Kemi Adeosun.
The accounts allocation committee's deliberations had ended in a deadlock on Tuesday owing to a shortfall in remittances from the Nigerian national petroleum corporation into the federation account.
The minister is to meet with the NNPC next week on the unremitted funds.
The amount allocated for February is higher than January's figure by almost twenty billion naira despite the failure of the NNPC to remit actual amount generated from crude oil sales.