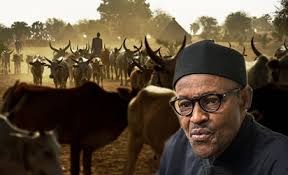 The Association of Professional Bodies of Nigeria has expressed concern over what it calls 'senseless killings' by herders, in ten Nigerian states.
At the 2018 Presidential retreat of the Association of Professional Bodies of Nigeria (APBN), in Akure, the group urged President Muhammudu Buhari to do more in tackling insecurity nationwide.
Ayodeji Moradeyo reports that issues of national interest came to the fore at this gathering of experts from various fields.
One of the issues raised at the event is the senseless killings by suspected herders in about ten States of Nigeria.
The National President of the association, Dele Omede urged the Nigerian Government to do more in tackling unnecessary killings of innocent citizens in Benue, Plateau, Kogi, Taraba and Kaduna States.
Omede also wants government to launch full investigation into the circumstances that led to the abduction and subsequent release of the Dapchi School Girls.
Declaring the Retreat open, Governor Oluwarotimi Akeredolu, represented by his Special Adviser on Public Utilities, Tunji Light-Ariyo, said his administration would continue to partner professionals in the implementation of policies and execution of projects.
The body also deliberated on the increasing rate of brain drain in the country.