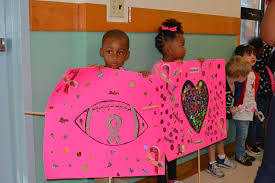 Winners have emerged in the International childhood Cancer Day Art competition Students from Lagos competed keenly putting their imagination to work as they painted images with the theme ,'Colours of hope'.
The children joined the collaborative campaign to raise awareness about childhood cancer expressing support for children and young people living with cancer through their paintings.
The exhibition also captured a mix of art and health highlighting the role of the art as a tool for health management and promoting increased appreciation of the subject and deeper understanding of cancer.