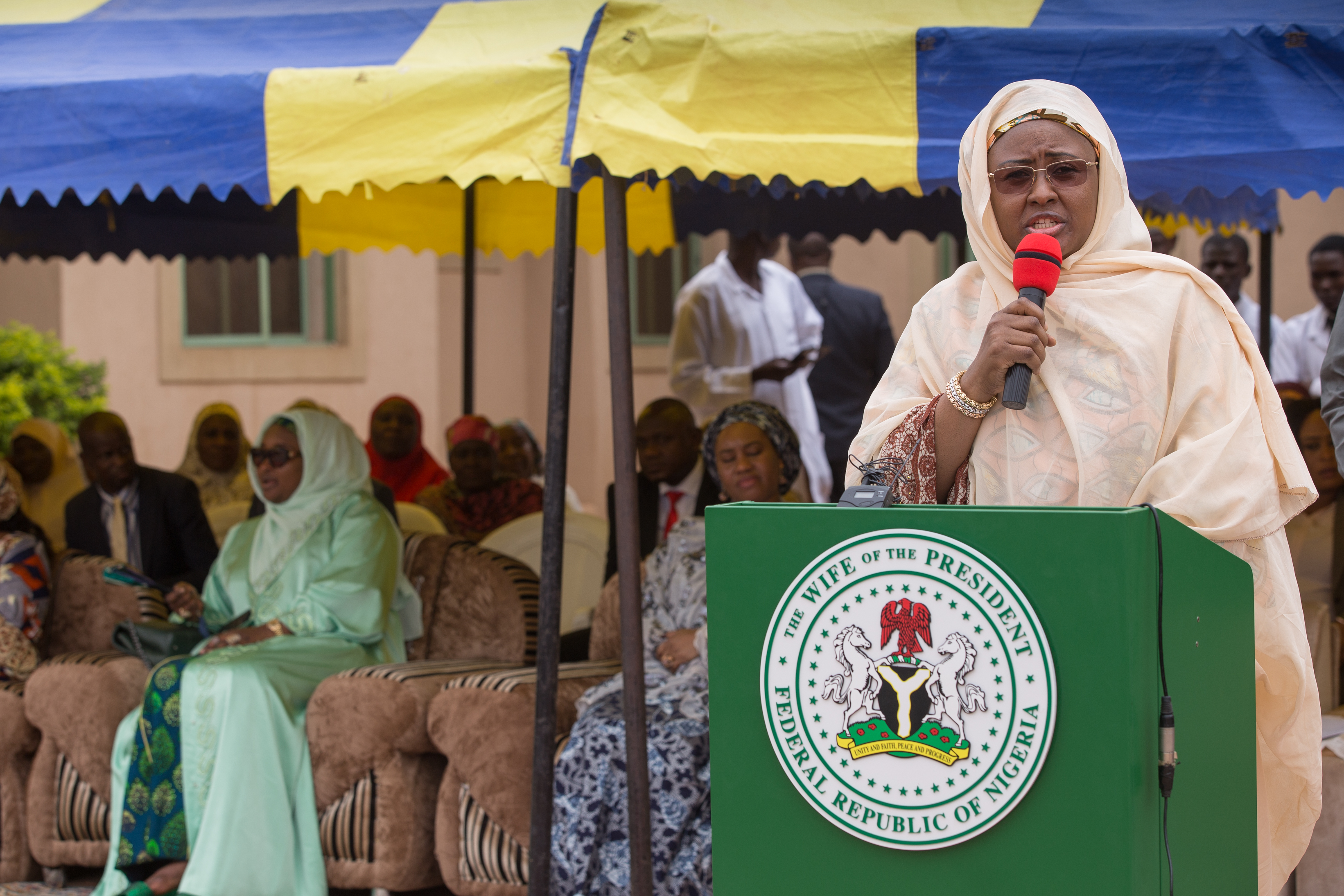 Wife of the President Aisha Buhari has urged Federal Medical Centres across the country to generate a data base for Nigerians who have been screened for kidney disease in its clinic and see how the data can be used for their Clinical Practice.
She gave this advice in her speech at the State House Medical Centre World Kidney Day 2018 at the Villa.
The State House Medical Centre also lent its voice to the importance of looking after the kidneys in commemoration of the World Kidney Day.
Dr. Victoria Ogala-Akogwu, a consultant Physician with State House Medical Centre noted that kidney disease is a non communicable disease that affects one in Ten people with women are slightly more affected than men
An estimated 600,000 women die from Chronic Kidney Disease each year.
Pius Ileiti a Client at State House Medical Centre Living with Kidney Disease shared his experience of how he has been doing dialysis for free at State House Clinic for the past three years
He also spoke on the importance of Regular Check up which could be a guide to preventing Kidney disease.
It is believed that many people are quite ignorant about the importance of the kidneys and how serious CKD is.
Experts say a person can lose up to 90% of his or her kidney functions before experiencing any signs.