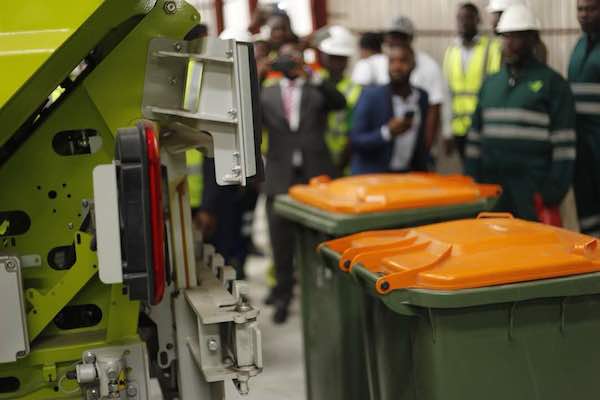 Lagos House of Assembly on Thursday summoned three of the state commissioners, their respective permanent secretaries and the accountant-general to brief the House on all issues surrounding the handing over of the state environmental matters to Visionscape.
Visionscape is the firm in charge of collection and disposal of the waste in the state.
To appear before the House are Commissioners for Justice and Attorney-General, Adeniji Kazeem (Finance), Akinyemi Ashade (Environment), Babatunde Durosinmi-Etti and the Accountant-General, Abimbola Umar.
The House also directed the state Commissioner for Finance and Accountant-General to henceforth stop further payment to Visionscape pending the outcome of its investigation.
In line with this, the House also constituted an eight-man ad-hoc committee, which the Commissioners and Accountant-General are to report.
The committee, headed by Bayo Osinowo has other members as Oluyinka Ogundimu, Funmilayo Tejuoso, Abiodun Tobun, Saka Fafunmi, Mosbood Oshun, Gbolahan Yishawu and Rasheed Makinde.
The resolution followed a motion moved under matters of urgent public importance, by Olanrewaju Ogunyemi, who disclosed that refuse has taken over Lagos, noting that there is the need to avert serious epidemic in the state.
"It is known by everybody that refuse is now taking over the streets of Lagos. I observe that there is need to address the menace. It is an eyesore that brings shame to the state," Ogunyemi noted.
"It is embarrassing for a state called "Centre of Excellence", to be littered with filth and we do not pray for epidemics. The refuse is entering the water channels and resulting in flooding of streets anytime it rains. We do not want it to continue," he said.
The lawmaker added that when the rains begin, the current refuse in the state poses more danger.
Speaker, Mudashiru Obasa, who presided over the plenary, noted that "the Consolidated Law on the Environment, which the House passed was in order, but it needs to be pointed out that a provision of the concession included in the law, was not complied with. The government ought to revert to the House before bringing in Visionscape.
Obasa reiterated that the law was made in the interest of Lagos residents; it is to benefit the people. We don't know Visionscape, so we can only invite those that we know- those that the law recognises.
In his comment, Bisi Yusuff requested that "My colleagues, we need to unravel those behind Visionscape. The issue of inappropriate management of waste will have adverse effects on our health, especially as it relates to Lassa fever. Waste will result in more rats."
Raheem Adams stated that the House should critically examine the issue to determine if there is need to give back the management of waste to PSP operators.
Abiodun Tobun stated, "the handing over of waste management in the state is retrogressive. We must be at alert and do what is expected of us as representatives of the people."