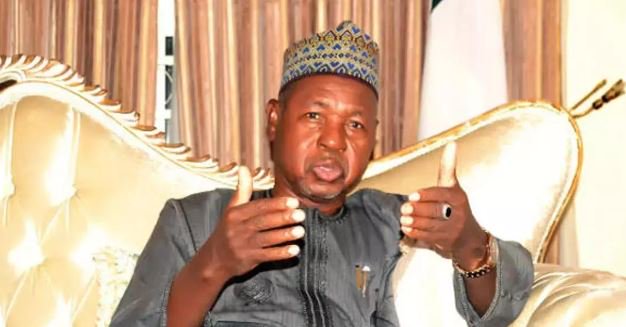 Katsina State governor, Aminu Masari has stressed the need for all well-meaning individuals or groups to be actively involved in activities leading to peace and progress of the area where they reside.
He made these comments when receiving a delegation representing indigenes from the thirty five other states of the Federation residing in Katsina state, on a solidarity visit.
TVC News Katsina Correspondent, Awwal Ibrahim reports that the visit exudes a lot of colour and excitement at the government House Katsina as various tribal groups residing in Katsina state pay homage and express solidarity with the Governor for appointing Uche Okwonkwo as the special Assistant on indigenous matters.
The Governor is overwhelmed by the visit and reiterates that his administration is determined to ensure equal rights and opportunities for all well meaning individuals or groups without discrimination.
The Governor appealed to people living in the state to continue preaching peace, justice and humanity. He charged them to feel comfortable and be actively involved in all forms of communal activities around them.
Earlier Leaders of various groups commended the Governor on his numerous achievements especially on the areas of Health, Environment and Education.
Representatives of the thirty five states residing in the state promised their continued support and cooperation to the Masari led administration in Katsina.