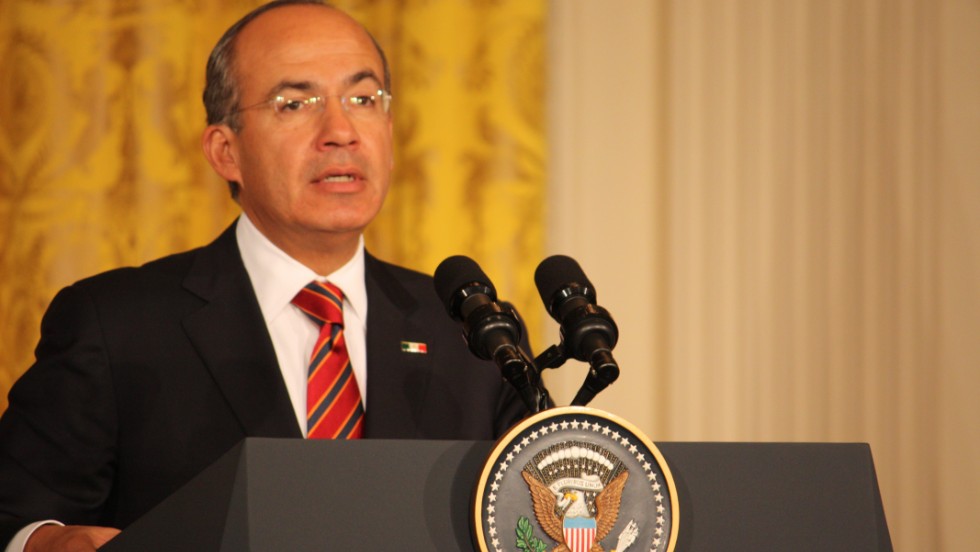 A former Mexican President, Felipe Calderon has said for Nigeria to continue to increase its economic base and build a strong shield to protect the country from falling into recession again, the
country must increase its taxes, reduce subsidies and close inefficient state-owned agencies.
He stated this at the 2018 Ogun State Investors Forum declared open by Vice President, Yemi Osinbajo.
TVC News Kazeem Olowe reports that Nigeria's economy plays a key role on the African continent and each of the 36 states of the federation must contribute its quota to its development.
And Ogun State being an industrial hub has taken the bull by its horns through its annual investors forum aimed at providing opportunities for investors who will boost the economy of the country.
Speaking about the theme of the forum tagged Consolidating the gains, accelerating growth, Mexican former President, Felipe Calderon advised Nigerian leaders to be aggressive in the pursuit of economic growth.
He advised the country to diversify her economy, reduce subsidies and block loopholes.
Vice President Yemi Osinbajo on his part, said the government met a bad situation but has reversed corruption and impunity that once pervaded the land.
The host governor, Ibikinle Amosun said the state has committed about 1million dollars to kick start the realisation of the government's goals and has partnered the private sector to drive innovation capabilities through a three point agenda, stating that the state is truly open for business.
Other speakers at the event include, Finance Minister, Kemi Adeosun, Agriculture Minister, Audu Ogbe, Ogun state commissioners for budget and agriculture among others.