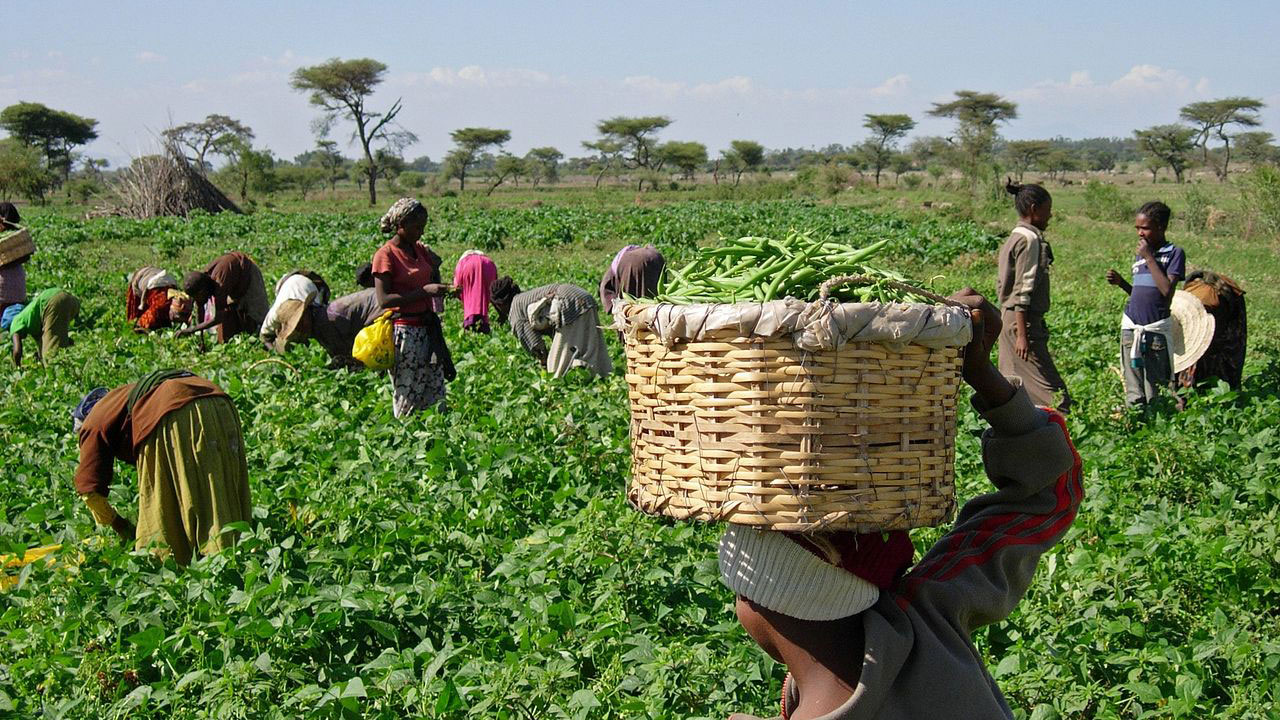 Upsurge in Agriculture and solid minerals  productions was responsible for Nigeria's foreign trade recovering in 2017 with a N4 trillion trade surplus, up from a deficit of N290.1 billion in 2016, the National Bureau of Statistics (NBS) disclosed yesterday.
The foreign trade statistics report for the fourth quarter of 2017 (Q4'17),  showed that Nigeria exported N13.5 trillion worth of goods in 2017, up by 59.47 per cent from N8.523 trillion in 2016, while it imported N9.56 trillion worth of goods in 2017, up by 8.5 per cent from N8.82 trillion in 2016.
The sharp increase in export was driven by triple digit increases in export of agricultural goods, solid minerals, and raw materials.
Export of agricultural goods rose 180.7 per cent, while exports of solid minerals rose by 565 per cent, according to the report.
The NBS stated that: "Total trade recorded for Q4'17 was N6.022 trillion which represented a decline of 0.7 per cent over the Q3'17, and an increase of 13.9 per cent in Q4'16. For full-year 2017, total trade was N23.2 trillion, which is 33.5 per cent higher when compared to the 2016 value of N17.3 trillion.
"Trade balance, accordingly, stood at a surplus of N1.8 trillion in Q4'17 compared to the surplus of N1.1trillion recorded in the preceding quarter and the surplus of N671.30 billion in the corresponding quarter of 2016. For full-year 2017, trade balance stood at N4.04 trillion compared to a negative trade balance of -N290.1 billion in 2016."
On exports, the report stated: "Total value of export at N3.9 trillion in Q4'17 grew by 9.35 per cent over Q3'17 and by 31.27 per cent over Q4'16. For full-year 2017, total exports of N13.6 trillion were 59.47 per cent higher than N8.5 trillion recorded in 2016.
"Agricultural goods exports grew in value by 54.9 per cent in Q4'17 (N44.7 billion) in comparison to Q3 2017 (N28.8 billion), up 170.9 per cent in comparison to Q4'16 (N16.5 billion). For full-year 2017, agriculture exports grew 180.7 per cent (N170.4 billion) above the value in 2016 (N60.7 billion)."
In another report, titled "The Nigerian Ports Statistics 2012 – 2017", NBS  said the statistics reflected that ship traffic at the Nigerian ports recorded a total of 4,175 ocean going vessels with 131,569,821 gross registered tonnage in 2017 as against 4,622 ocean going vessels with 134,2,13,076 gross registered tonnage in 2016.
Similarly, a total of 12,243 service boats with 5, 910,406 gross registered tonnage was recorded in 2017 as against 9,418 service boats with 5,193,402 gross registered tonnage in 2016.
Also, cargo traffic statistics revealed a total of 71.903 million cargo traffic was recorded at all Nigerian ports between in 2017 as against 70.819 million cargo traffic in 2016. 43,019,889 of the cargo traffic were inwards while 28,883,377 were outward.
A total of 181,404 vehicle traffic was recorded in 2017 at all the ports as against 105,189 and 131,994 vehicle traffic in 2016 and 2015 respectively, while the number of passenger traffic at the Calabar Port within the period under review was put at 6,704 in 2017 as against 7,442 in 2016.