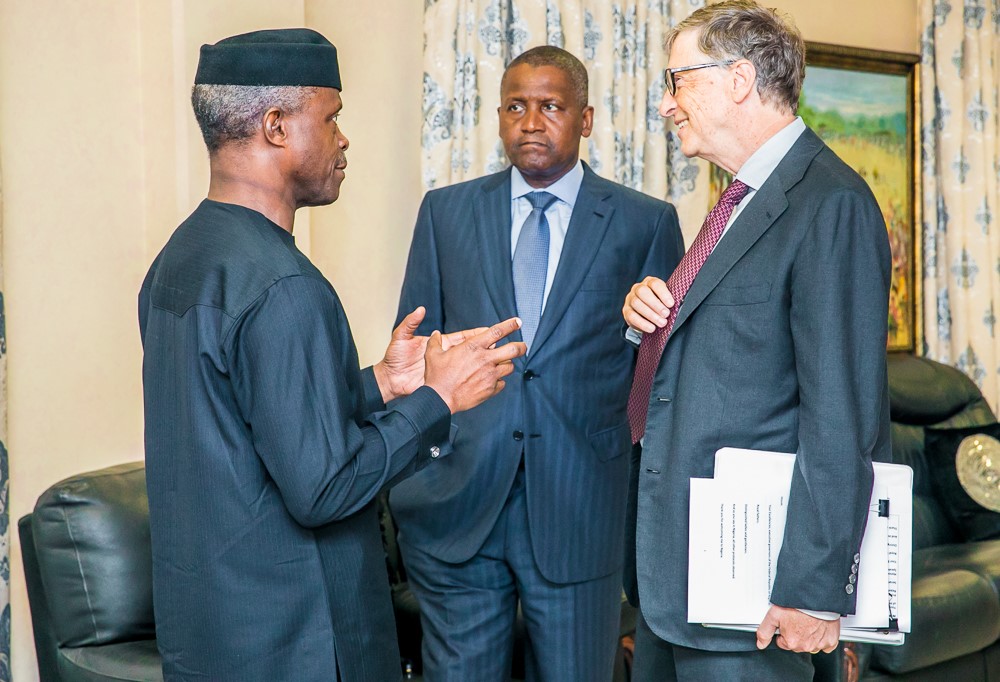 Vice President Yemi Osinbajo has commended the Bill and Melinda Gates Foundation and the Dangote Foundation for deploying huge resources and innovation to solve challenging issues of human development in Nigeria.He said this on the special session of the National Economic Council on Human Capital Development at the Presidential Villa, Abuja.
State House Correspondent Mariah Olasehinde reports that with a rapidly growing population, it is projected that Nigeria will be the third most populous country in the World by 2050
It is the reason for this special session of the National Economic Council is focused on human capital as a critical component of Nigeria's future economic growth.
The Bill and Melinda Gates Foundation, as well as the Dangote Foundation are convinced that for the next generation to thrive and drive economic progress, Nigeria must invest in their health and wellbeing.
On his part Vice President Yemi Osinbajo is emphatic that the Buhari administration is prepared to take up the challenges confronting all sectors of the Nigerian economy.
It is expected that the event will facilitate global linkages and bridge technical and other resource gaps in meeting Nigeria's development.