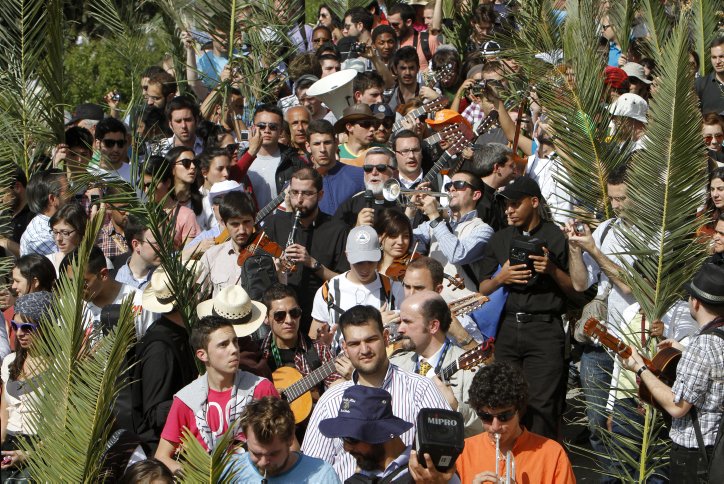 Palm Sunday procession held in Jerusalem
Hundreds of Christian worshippers attended Palm Sunday (March 25) procession in Jerusalem, marking the start of Holy Week, which ends on Easter Sunday.
The faithful in Jerusalem waved palm fronds and branches to commemorate the day the Bible says Jesus rode into Jerusalem and was hailed as a saviour, only to be crucified five days later.
Palestinian Christians, worshippers, pilgrims and tourists, accompanied by clergymen, marched down the Mount of Olives toward the old city of Jerusalem while holding palm branches and chanting hymns.