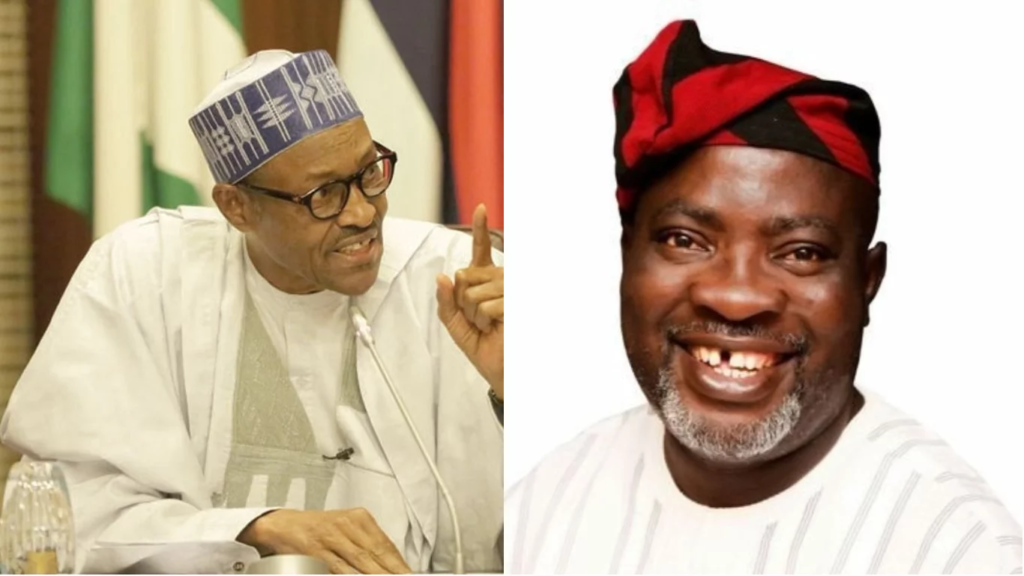 The Peoples Democratic Party, PDP has hit back at the ruling All Progressives Congress, after government listed names of corrupt persons in the opposition party.
PDP said it will start a serialisation of persons it calls looters, hiding in the APC, and in President Muhammadu Buhari's government.
PDP spokesman, Kola Ologbondiyan called government's corrupt-persons' list 'hollow', and said it omitted the names of APC members standing trial for corruption.
The PDP said the list only revealed that the All Progressives Congress (APC) and the presidency have no proof of corruption against the PDP.
The party added that in its "frenzy and desperation", the federal government even included names of individuals who were not standing trial or under investigation for any act of corruption, as well as people not even PDP members.
"The APC Federal Government has manifested its frenzy by going after matters that are in court and in which none of the persons have been convicted."
The party said the APC government did so to divert attention from the heavy looting involving its members.
"We are not in doubt that the individuals he has mentioned will take their legitimate stride and pursue appropriate action in the court.
"However, attacks on individuals, who are members of our party, does not in anyway detract from the fact that the PDP, as a political platform, is not a party of corruption."
The list was released by information minister Lai Mohammed, in reaction to a dare by the opposition to publish names of corrupt persons.
Among those listed at a news conference on Friday in Lagos by the minister was the PDP Chairman, Uche Secondus, who was alleged to have, on February 19, 2015, received N200 million from the office of then NSA
"Then PDP Financial Secretary on the 24th of October 2014, he took N600 million only from the office of then NSA.
"Then National Publicity Secretary Olisah Metuh, who is on trial for collecting N1.4billion from the office of then NSA.
"Dr Raymond Dokpesi, Chairman of DAAR Communications – On trial for taking N2.1 billion from the office of then NSA
" Former SSA to President Jonathan, Dudafa Waripamo-Owei – On trial over N830 million kept in accounts of four different companies
"Former President Jonathan's Cousin Robert Azibaol – on Thursday, a Federal High Court ruled that he has a case to answer for collecting $40 million from the office of then NSA," Mr Mohammed listed.
Mohammed released the list after the ruling party was dared by the PDP to do so following corruption allegations made by Vice President Yemi Osinbajo against the Goodluck Jonathan administration.