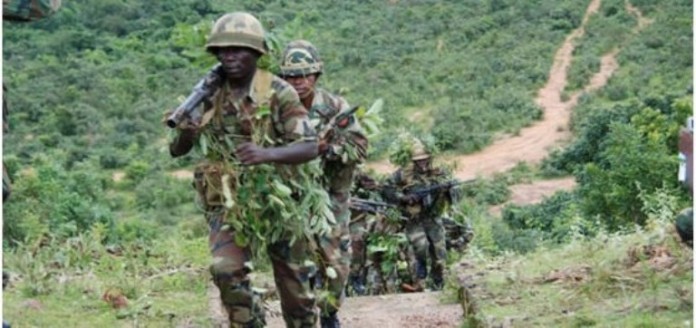 President Muhammadu Buhari says a three-pronged approach will be adopted for the successful prosecution of the war against terrorism in Nigeria. This was disclosed by Vice President Yemi Osinbajo when he represented the president at the Eight National Security Seminar of the Alumni Association of the National Defence College, Abuja.
The President charged Nigerian elites not to promote prejudices that can cause divisions among the people. He insisted that the Boko Haram insurgents have been degraded and expelled from territories they had controlled in the past, forcing them to resort to asymmetrical attacks.
He said this would involve "winning the minds of young men and women fed with the false ideologies that promote terrorism, addressing the material conditions that make it attractive for them to take up arms against innocent people and rebuilding the communities destroyed by terrorist acts". 
"This is a task which we have set for ourselves and which we must accomplish because it is important for those communities to understand that they have not been abandoned.  It's important that, aside from their security, the fact they were attacked and their communities were destroyed is a responsibility which the Nigerian government takes seriously because it is the responsibility of government to ensure the security of lives and property."
The President said the Nigerian elite owe it as a duty to ensure that they do not promote prejudices that can cause clashes and divisions among the people.
"After war, after people have fought and killed themselves and after communities have been destroyed, we sit down to reflect over what had happened, we realise that the reason is because things that ought not have been said were said; things that ought not have been done were done," he said, insisting that it is the duty of all Nigerians to hold back utterances that could promote violence.