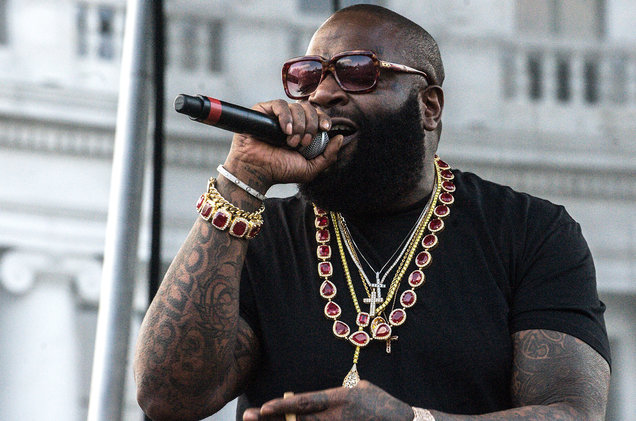 Rick Ross 'returns home after being placed on life support'
Rick Ross has returned home after he was hospitalised and placed on life support last week, according to new reports.
The 42-year-old rapper is currently receiving care at his home after leaving the hospital very early Monday morning, according to TMZ. Rick spent four days in the hospital after reportedly falling ill at his home in Florida, with someone calling 911 at 3.30am on Thursday to say the person in distress was 'unresponsive with heavy breathing'.
The rapper was rushed to hospital and was later reported to have been hooked up to 'a machine that's taking over the function of his heart and lungs'. The 911 caller said the man in distress had a history of seizures — something we know Rick Ross has suffered from before – and they were trying to wake him up but he was 'slobbing out the mouth'. Earlier reports from Friday afternoon also claim Rick is receiving a respiratory treatment, possibly for pneumonia. The music mogul has previously been reported to have suffered two seizures on two separate flights in October 2011 and was hospitalised. He blamed them on a lack of sleep and later changed his diet drastically which saw him lose a significant amount of weight.
His famous friends have since taken to Twitter to wish him well, with the likes of Drake, Missy Elliott and Snoop Dogg praying for his recovery.