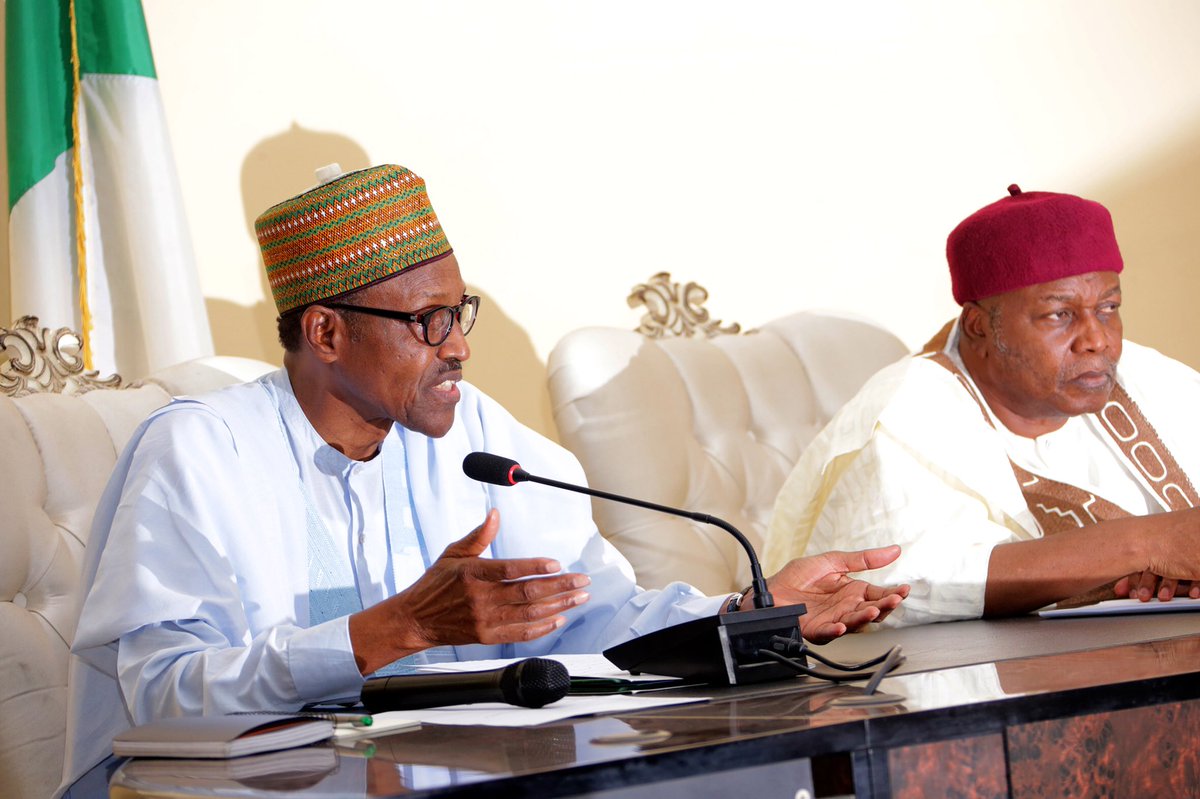 President Muhammadu Buhari will visit Benue, Yobe, Zamfara and Rivers for an on-the-spot assessment of security in the states.The President had visited Taraba on Monday following inter-ethnic clashes in parts of the state.
At least sixteen persons were killed, and 12 others injured in a fresh outbreak of communal clashes in Sardauna Local Government Area.
Buhari met with traditional rulers, community leaders, and representatives of farmers & herdsmen in the state capital, Jalingo.
He said the trip was "an opportunity to once again express my condolences to all those affected by violence, and to assure the State of my commitment to security."
President Buhari is expected to travel to Ghana for the country's independence anniversary celebrations after the Taraba visit. He will afterwards visit Benue, Yobe, Zamfara and Rivers states.
"All have witnessed unimaginable acts of violence since this year. I deeply sympathize with all who've lost family and loved ones.
"We are taking this issue very seriously, through law enforcement and peacebuilding," the President said on his official Twitter handle.