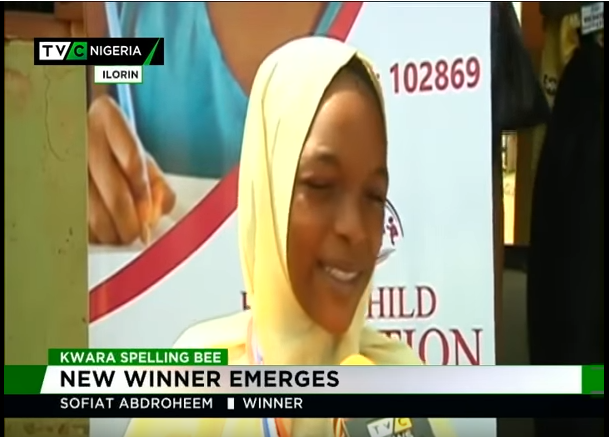 Parents and guardians have been advised to place emphasis on the education of their children and wards for a secured future.
Organisers of the Kwara State Spelling Bee Competition gave this advice at the grand finale of the competition held in Ilorin, the state capital.
Over 200 Kwara basic school pupils took part in the competition.
Sofiat AbdRoheem of Solagberu LGEA model school, Ilorin emerged the over all winner at the end of the competition.
Organisers rated the performance of the pupil high promising to up the the stake in the next edition.