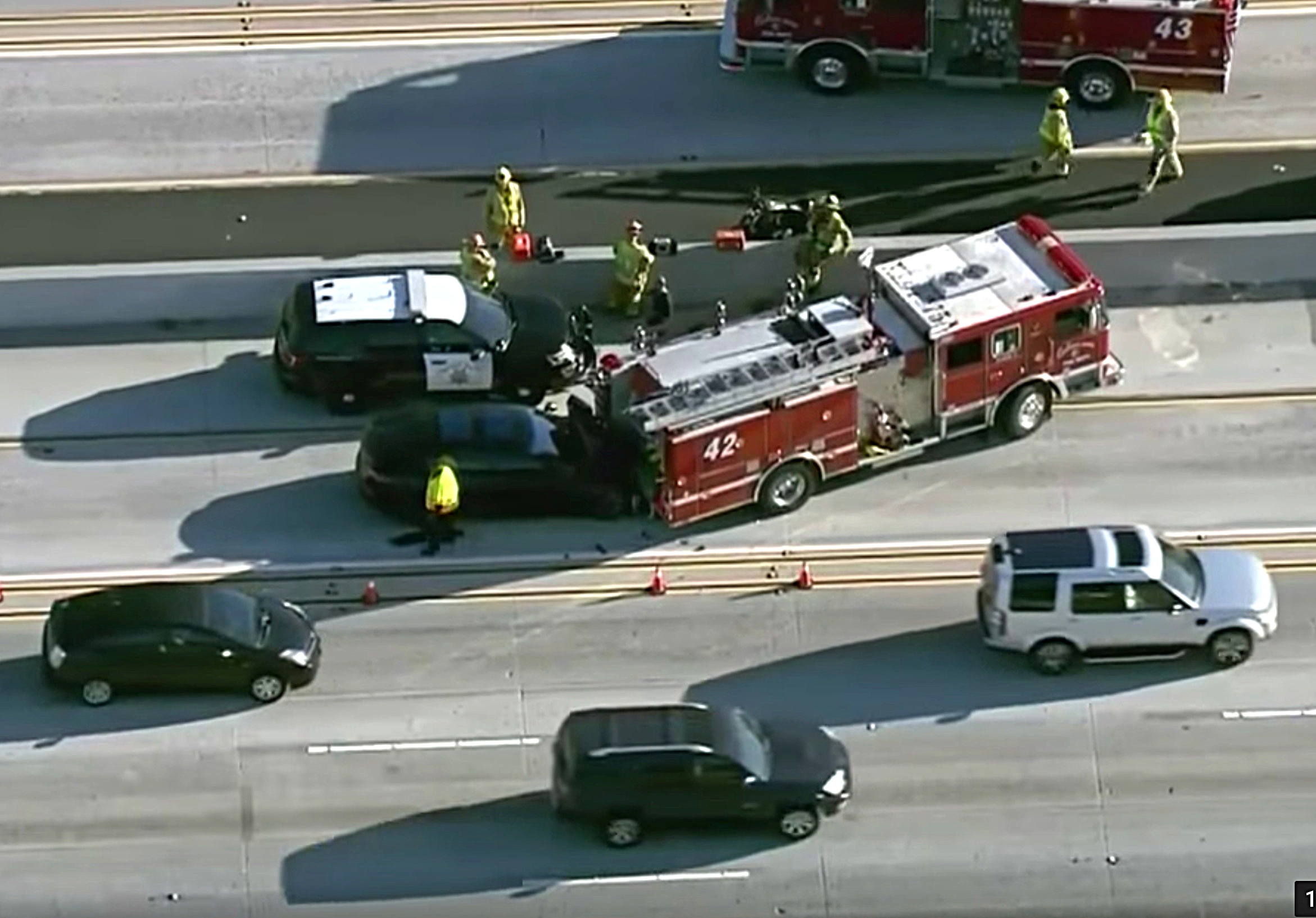 U.S. opens probe into fatal Tesla crash, fire in California
A fatal crash and vehicle fire of a Tesla Inc Model X near Mountain View, California, last week has prompted a federal field investigation, the U.S. National Transportation Safety Board said on Tuesday, sparking a big selloff in Tesla stock.
Tesla tumbled 8.2 percent, or $25 a share, to close at $279.18, the lowest close in almost a year, after news of the investigation. Late on Tuesday, Moody's Investors Service downgraded Tesla's credit rating to B3 from B2. Moody's said the ratings "reflect the significant shortfall in the production rate of the company's Model 3 electric vehicle." It also "faces liquidity pressures due to its large negative free cash flow and the pending maturities of convertible bonds."
Tesla shares fell another 2.6 percent in after-hours trading. Tesla has $230 million in convertible bonds maturing in November 2018 and $920 million in March 2019.
Moody's said its negative outlook for Tesla "reflects the likelihood that Tesla will have to undertake a large, near-term capital raise in order to refund maturing obligations and avoid a liquidity shortfall."
Moody's said Tesla is targeting weekly production of 2,500 Model 3 vehicles by the end of March, and 5,000 per week by the end of June, down from the company's year-earlier production expectations of 5,000 per week by the end of 2017 and 10,000 by the end of 2018. Tesla plans to provide an update on Model 3 production next week.
Shares of chipmaker Nvidia Corp, which supplies Uber Technologies Inc [UBER.UL], Tesla, Volkswagen AG (VOWG_p.DE) and other automakers, closed down 7.8 percent after it disclosed it suspended self-driving tests across the globe.