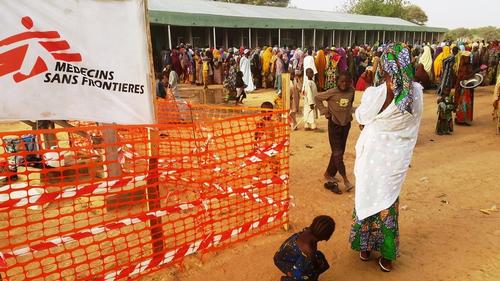 The United Nations and medical charity, Doctors Without Borders have both withdrawn aid workers humanitarian works in Rann following attacks on Humanitarian aid workers in Rann, Borno state
At least eleven people were killed by Boko haram fighters on Thursday and three of the dead were aid workers and another was critically injured.
The UN has now evacuated all 40 humanitarian workers previously in Rann, and suspended all deliveries in the town.
Doctors Without Borders has also suspended activities in Rann, and evacuated 22 staff. It says leaving 'patients without medical assistance is extremely painful'.
It would be recalled that some suspected Boko Haram gunmen killed four Nigerian aid workers during an attack on a military barracks in the town in Borno state on Thursday evening.
The statement reads; "Following a violent attack in Rann, Borno state, on Thursday 1 March, Médecins Sans Frontières (MSF) suspended its medical activities in the town and evacuated 22 national and international staff."
"It is still unclear how many people were killed and injured but before leaving, MSF medical staff treated 9 wounded patients."
"This attack is a stark reminder that it is the people in Borno who are paying the price of this ruthless conflict. Leaving our patients without medical assistance is an extremely painful decision", it added.
In the same vein, President Muhammadu Buhari has condemned the attack on the town adding that the attack on humanitarian workers in Rann more than ever showed Boko Haram insurgents as godless, brutish, and persons to be despised.
He said, "As I have always maintained, no true religion advocates hurting the innocent. To now further attack and kill those offering humanitarian aid is the height of bestiality. It is odious before both God and man."