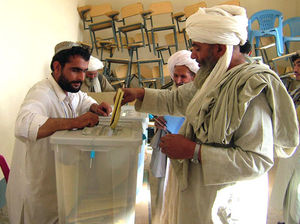 Afghanistan to hold parliamentary election in October
Afghanistan has announced its parliamentary and local district elections will be held on October the 20th.
The government says this is more than three years behind schedule and much work is needed to ensure voting takes place.
The current parliament's five-year term was to expire in June 2015, but it was extended by President Ashraf Ghani.
The elections are considered a dry run for the presidential vote to be held in 2019.