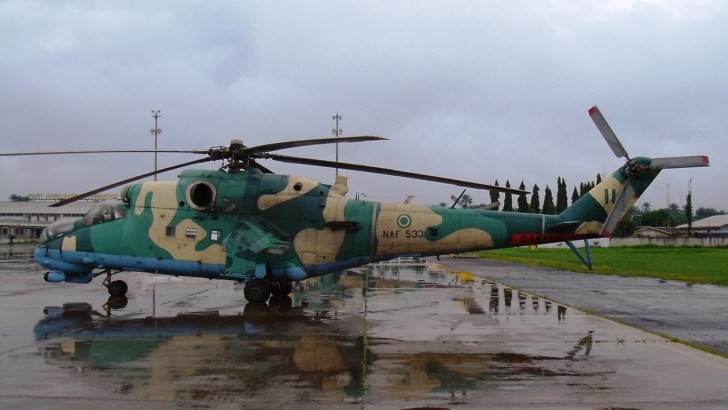 Chief of Air Staff, Air Marshal Sadique Abubakar says his men will carry out two weeks aggressive  bombardment in Sambisa for ground troops to launch the last onslaught on remnants of Boko Haram terrorists in the forest. .
Speaking at a feast organised at the Airforce base in Yola for officers and servicemen in the North East to mark Easter, Abubakar said the war on terror was not yet over.
He charged his men to be more vigilant and protect all Air Force base equipment jealously from external aggression after which he honoured a gallant officer.
The Chief of Air Force vowed that no amount of threats from Boko Haram elements would stop his men from carrying out their constitutional responsibilities in bringing activities of terrorists to a conclusive end.
Abubakar promised to maintain the tempo in safeguarding the nation's territory integrity, assuring that greater aggression will be demonstrated in the Sambisa forest to ensure that ground troops carrying out the final onslaught on remnants of Boko Haram.
Speaking during the Easter celebration with the troops and represented by AVM Idi Lubo, the Air Task Force Commander, Operation Lafiya Dole, Abubakar said the feast was in demonstration of the commitment to improve the welfare of Airforce personnel.
He reiterated the commitment of the service to the successful implementation of the counter-insurgency campaign and restoration of peace to the Northeast region.
He tasked Airforce officers and men to remain dedicated and disciplined in discharge of their duties.
He said the welfare of officers and men remained the priority of the Airforce chief.
Commander of 153 Base Services Group Air Commander Anthony Ndache and Wing Commander M. B. Muazu,appreciated the Chief of Air force for providing an enabling environment for the troops and showing concern about their welfare.
The Air Force boss inspected some ongoing projects in the base and inaugurated the newly constructed Operation Area Gate and the CCTV Control Room.
Highlight of the occasion was presentation of the quarterly award of Best Officer in the base to Group Capt. Sylvester Asuquo.
Nigerian Air Force has continued to support the ground troops in restoring peace to the northeast region.