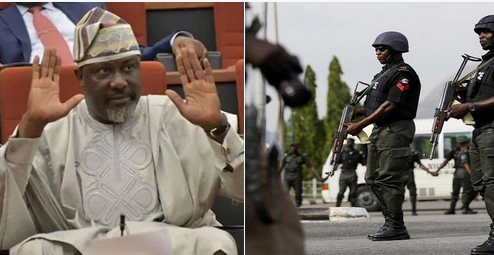 A combined team of mobile and regular police officers have laid siege to the Abuja home of Dino Melaye, Senator from Kogi State.
Two aides of the senator confirmed the police officers arrived at about 1:40 p.m. at Melaye's residence in Maitama District.
The embattled senator also disclosed this in a tweet via his handle @dino_melaye
The siege comes hours after Melaye was detained at the airport and prevented from travelling on an official trip to Morocco.
The Nigerian Immigration Service (NIS) detained Melaye, apparently based on information that he was on the wanted list of the police, but was later released.