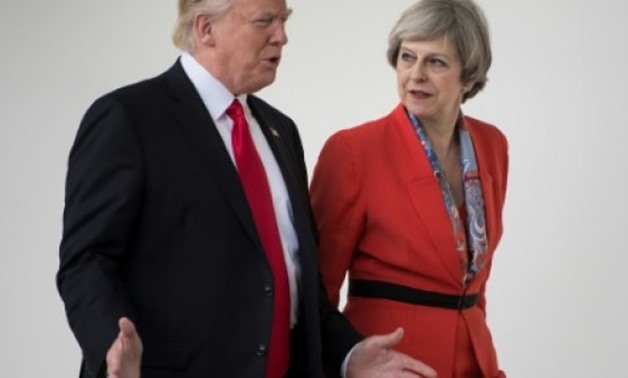 British PM to talk to Trump on suspected chemical attack
British Prime Minister Theresa May said she will talk to U.S. President Donald Trump about a suspected chemical attack in Syria.
She had already spoken to French President Emmanual Macron about the subject.
May, who described the attack as "barbaric" said she would chair a meeting of Britain's National Security Council later on Tuesday.
At least 60 people were killed and more than 1,000 injured at several sites in the alleged attack on Douma on Saturday.
President Bashar al-Assad's government and Russia, his most powerful ally, said there was no evidence that a gas attack had taken place and the claim was bogus.