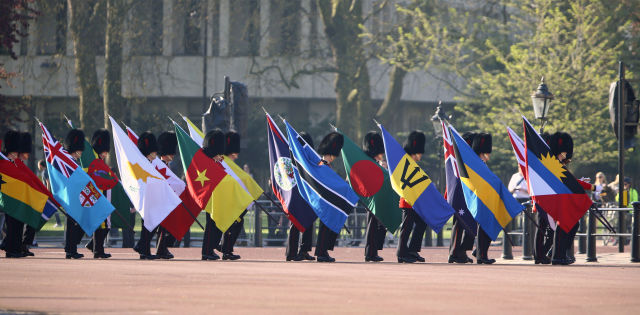 Commonwealth leaders officially welcomed to London
The representatives of the 53 nations of the Commonwealth, including Nigerian President Muhammadu Buhari, have officially been welcomed to London.
The leaders were received by British Prime Minister, Theresa May, and the Secretary-General of the Commonwealth, Patricia Scott.
They paraded past the Queen's Guard holding flags of all member nations in St James's Palace's Friary Court.
The meeting, taking place in Britain for the first time in 20 years, is seen as a chance to reconnect with former British colonies and revitalise the loose alliance ahead of Brexit.